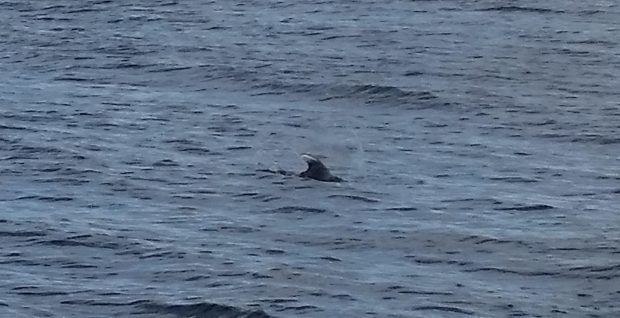 A 'dolphin'-like creature has sparked new Nessie fever on Loch Ness.
There have now been two sightings of 'flipper' baffling locals how any dolphin could have got into the loch.
It all started with one unsuspecting tourist's recent trip to Nessie's home territory, however, was rewarded with a photograph of what appeared to be a creature whose presence in the loch was truly unexpected.
This unusual picture, hailed by a Nessie hunter as 'completely unique', appears to show a dolphin or porpoise in Loch Ness.
The animals are normally saltwater creatures, while Loch Ness is completely freshwater.
To get to the loch, the intrepid creature would have had to undertake a treacherous journey up the River Ness.
In this latest image, a clearly defined fin with a white tip can be seen breaking the surface of the water.
Sightings of dolphins and porpoises in freshwater lochs are extremely rare.
In 1914, a school of porpoises managed to make their way into Loch Ness when the River Ness was in high flood.
The loch is known worldwide as the home of the 'monster' Nessie – a mythical creature that has intrigued generations of visitors.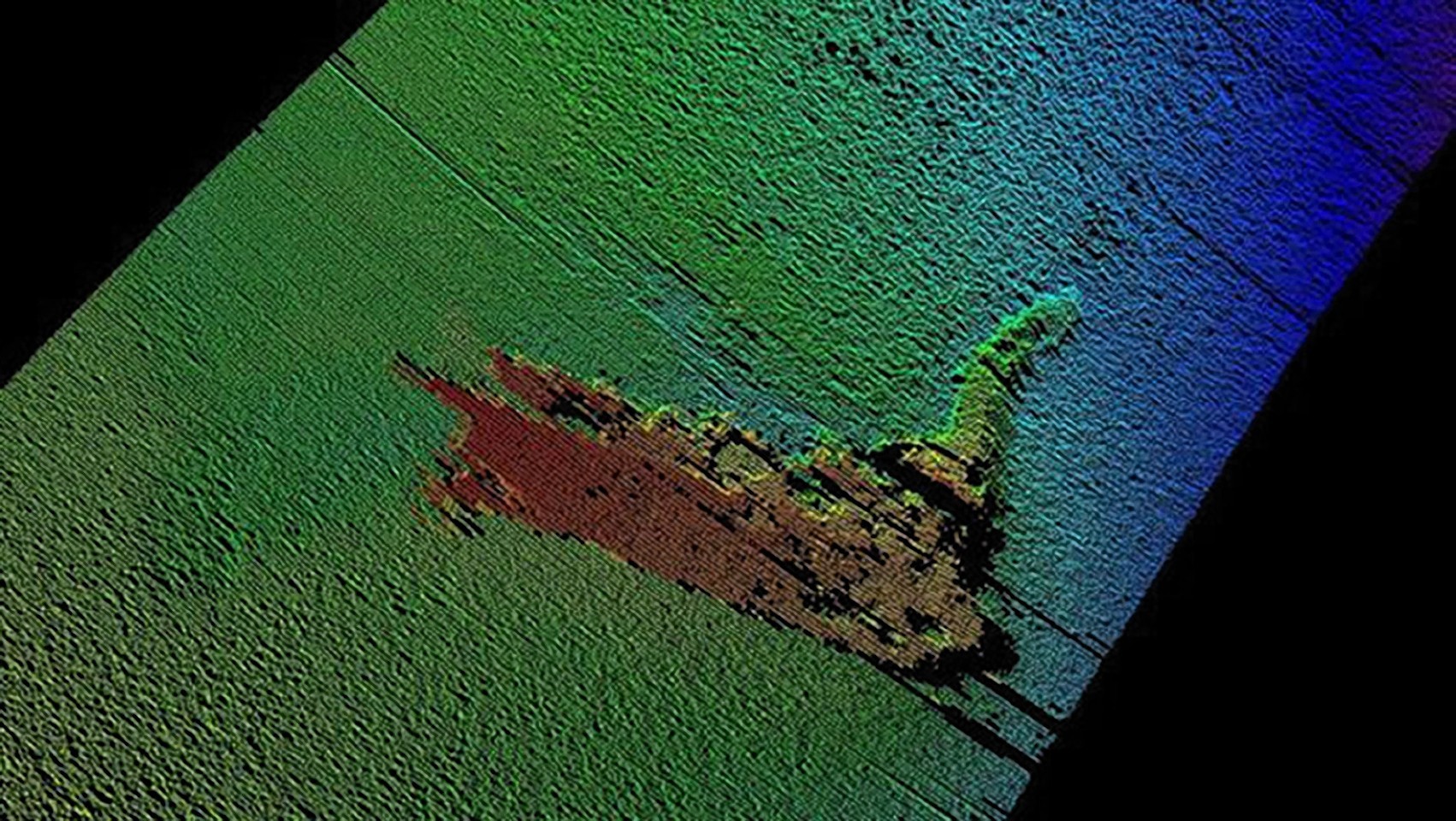 Kate Powell, 40, an NHS worker from York, was on holiday with her family when she snapped the rare picture last Monday week – and initially thought she had seen Nessie.
She said: 'I thought I saw something in the loch as we were walking along. I joked to the children, "I've seen the monster."
'A couple of minutes later we sat down on a rock to eat our lunch and I took a picture, just because it was sunny.
'It was only later, when we went to a tearoom and I enlarged the picture that I noticed the fin.
'I was very surprised and a bit confused. I showed the lady in the tearoom and said, "You're not going to believe this, it looks like a dolphin.
'I've always wanted to come to Loch Ness, and to come away with an unusual souvenir like this is wonderful.'
And now boatman Tony Drummond, who has worked on the loch for ten years, said he also saw a "white streaked" creature beneath the surface a couple of days later.
He was helming one of Cruise Loch Ness's boats near Fort Augustus when he saw the moving animal under the surface, two miles from the south end.
"It did not break the surface and it was hard to tell its size but it was about 3.5 feet by two feet. A sort oval coffee table size," said Mr Drummond today.
"It was moving, but not fast. It appeared about 15 metres away to the right. It was under the water with a bit of white in it. I have never seen anything like it in my life.
"But I will eat my woolly hat if its a dolphin. It could be a large salmon – I've seen them around 100lb in here."
Steve Feltham, the loch's famous 'Nessie hunter', said: 'It's completely unique and most bizarre. It doesn't make any sense at all. Everyone knows dolphins are saltwater animals and Loch Ness is freshwater. These are genuine sightings.
'If it came up the river, it would have three weirs to climb over.
'I think that the most plausible explanation is that a fishing vessel came through the Moray Firth and caught a bottle-nosed dolphin in its nets and thought "let's dump it in Loch Ness" for a joke.
'I have met the lady who took it and she was not "at it" at all.
'It is a unique photo in that it is very clear and in focus and clearly shows it is Loch Ness. That is rare.
"She showed it to me on her smartphone. It's not a fake.
'I think this photo will generate more debate than any photograph taken of Loch Ness in the past 50 years.'
Mr Feltham has become such a permanent fixture at Loch Ness that he is recognised by the Guinness Book of Records for the longest continuous monster hunting vigil of the loch, and even became a member of Dores Community Council – a position he held for ten years until this term.
It was as a seven-year-old on a family holiday to the Highlands, that Mr Feltham first visited Loch Ness – and that trip sparked his lifelong obsession.
He would return to the loch many times, first as a child and then, as an adult, on two-week "expeditions", armed with a very basic camera and his grandfather's second world war binoculars – fully expecting to be able to solve the mystery before he had to return to work!
But in 1991 Mr Feltham knew he had to dedicate more time to his quest. He left his job fitting security cameras, his home and steady girlfriend in Dorset to move to the banks of Loch Ness.
The adventurer makes money by creating models of the Loch Ness Monster and selling them to tourists.
However time has changed Mr Feltham's views. He now believes Nessie is no plesiosaur but most likely a giant catfish first introduced to the UK by Victorians.
The Wels catfish, also called sheatfish, is native to wide areas of central, southern, and eastern Europe, and near the Baltic and Caspian Seas.
The giant fearsome fish that can grow as long as 13ft and up to 62 stone.
Seals do occasionally make their way into the loch looking for food. A famous 'sighting' of Nessie in 1998 was subsequently thought to be a seal.
Dolphins are often spotted in the Moray Firth but to get from the firth to the loch by itself, the dolphin would first have to travel through the Caledonian Canal.
The Loch Ness Monster tourism industry is said to be worth around £25m-a-year to the area.