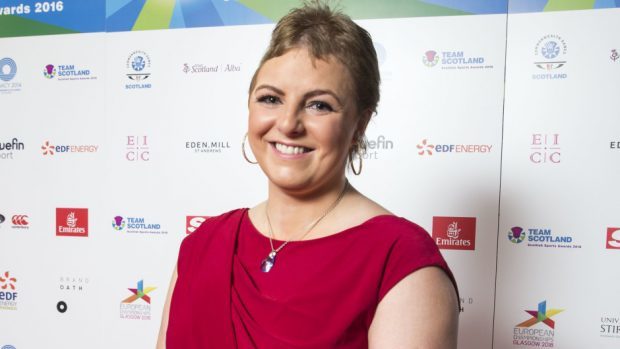 A British judo star who was given a 1% chance of survival after a motorbike accident in Vietnam has returned to coaching in her home town of Inverness.
Commonwealth silver medallist Stephanie Inglis, 27, is continuing her recovery and rehabilitation following the accident in May.
The judo star suffered head injuries when she was travelling to work teaching English in Ha Long when her skirt caught in the wheel of a motorcycle taxi and pulled her off her bike.
She arrived back in Scotland in mid-June and was treated at Edinburgh's Western General Hospital before moving to a specialist unit in Fife.
She has vowed to make a return to a normal way of life, which includes judo and a desire to compete in future Commonwealth and Olympic Games.
Speaking of her recovery in an interview with STV, she said: "I've definitely come a long way – I couldn't even walk when I first woke up.
"I was definitely in shock because I remember nothing of the accident. I remember teaching in the morning of it and then waking up in Edinburgh a month later.
"That to me is just crazy and it took me a while to get my head around it.
"People come up to me and tell me how great I'm doing, it's lovely to see me, and it's just nice to have that support there. That positive energy is pushing me on."
Ms Inglis faces another operation in January to put a titanium plate by her skull to protect her brain from any further damage.
She added: "The doctor said it's probably going to be January time but they're in talks and meetings right now to try and bring that forward.
"The sooner the better for me because then I can just get a move on with the recovery."
Ms Inglis is now helping out coaching at her dad's judo club in Inverness and hopes that after her recovery she will be back into competition.
She added: "I'll just have to take it as it comes, take it nice and slow, there's no rush for me just now which is a great thing, and then just see how I do."