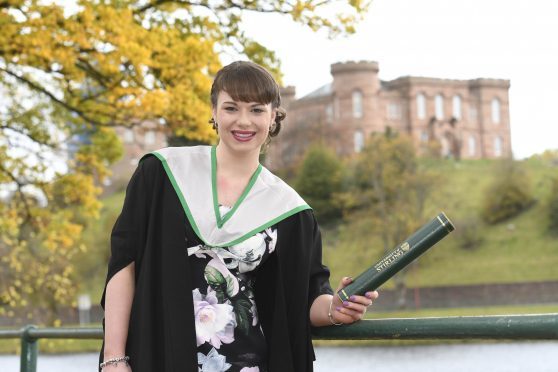 More than 100 students from Stirling University celebrated their graduations in the Highlands yesterday.
Professor John Gardner, Senior Deputy Principal, conferred degrees upon 118 graduands studying in the university's Highlands and islands campuses.
The graduating class of 2016 included a number of nurses and the first ever group of trained health visitors, as well as those leaving the university with specialist postgraduate degrees and a small number of students receiving qualifications from the Faculty of Natural Sciences.
Honorary graduate Dr Helen Bevan OBE also received the award of Doctor of the University in recognition of her outstanding contribution to quality improvement in healthcare.
A leader of large scale change in the English National Health Service for more than 20 years, Dr Bevan was recognised for her exceptional influence and leadership within the NHS.
Professor Gerry McCormac principal and vice-chancellor of the University of Stirling, said: "Congratulations to all our students graduating in Inverness today.
"Many students who have studied in the Highlands and Islands will dedicate their lives to helping others. The degree they have earned will give them a chance to make a tangible difference in the world. That's an exciting prospect and making a difference, 'being the difference', has always been in Stirling's DNA."
Stirling has historically provided training for nurses in Inverness and Stornoway.
Earlier this year the University of the Highlands and Islands was given approval to take over the delivery of two courses for the next academic year.
The University of Stirling highlighted its success rate in students going onto employment and said its nursing graduates are now set for a budding career in healthcare.
Among those graduating was Michelle Beattie, a lecturer at the university who stepped back into a student's shoes for one day as she was made a Doctor of Philosophy.
She has previously worked in hospital care in Dundee and worked with the Princess Mary's Royal Air Force Nursing Service in a diverse nursing career.
She moved with her family to Inverness in 2010 and joined the University of Stirling as a nursing lecturer in the Highlands in April 2011.
Her work towards her doctorate focused on measuring the patient experience of hospital quality of care.
HOMECOMING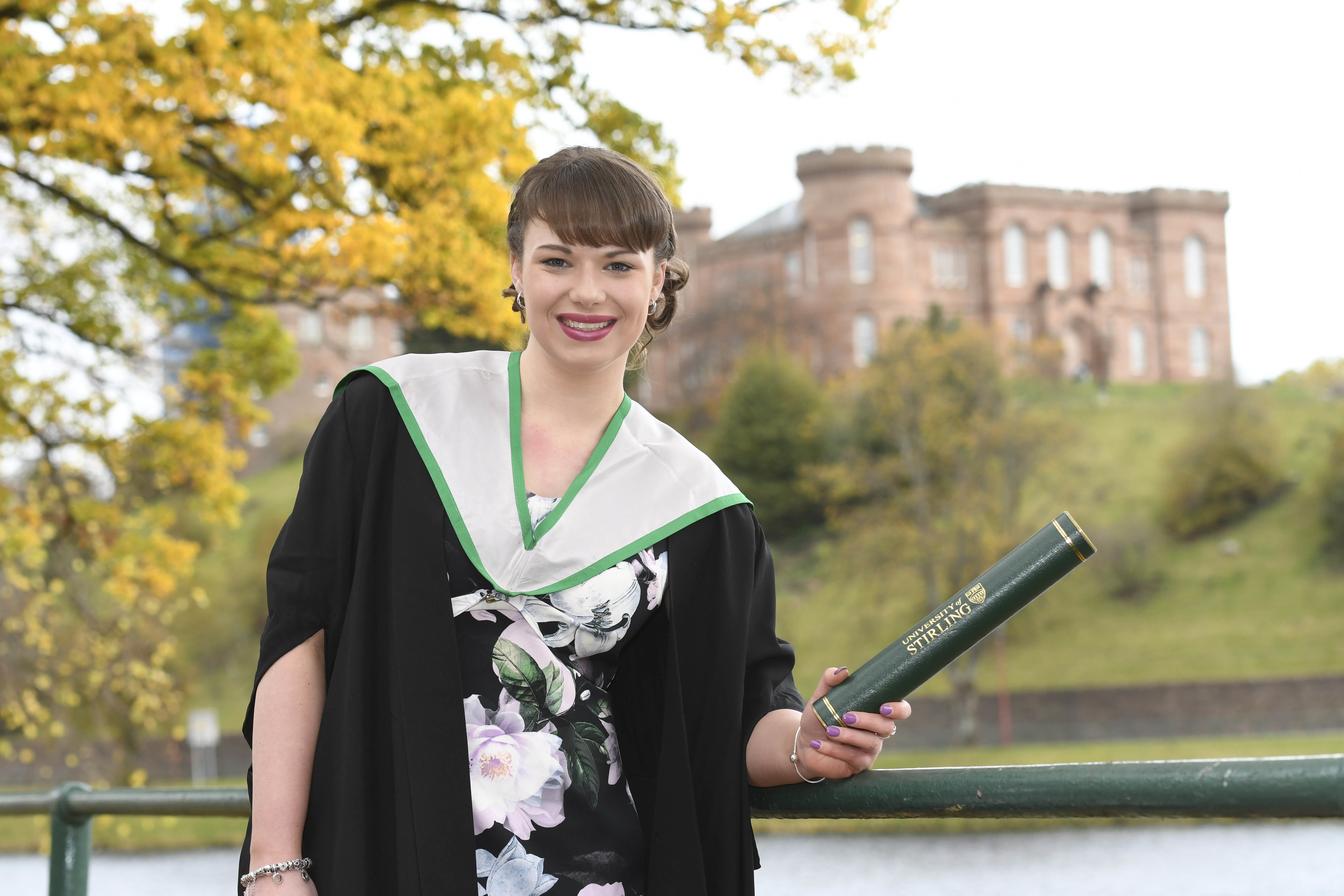 Psychology student Gemma Munro enjoyed a homecoming to remember as she heads back to her birthplace of Inverness to graduate from the University of Stirling.
The 22-year-old is headed back to the Highlands achieved a Bachelor of Science with Honours.
She said: "Inverness is my home and I feel very lucky to be given the opportunity to celebrate my achievements with my close family, especially in such a beautiful setting as the cathedral.
"Although I completed my studies in Stirling it will be nice to bring that hard work and achievement back to Inverness where I plan to live and work in the future."
Miss Munro chose to study psychology because of the different doors and career paths it would open.
She is currently undertaking work experience with a local primary school in preparation for postgraduate study in teaching.
PUTTING DEGREE INTO PRACTICE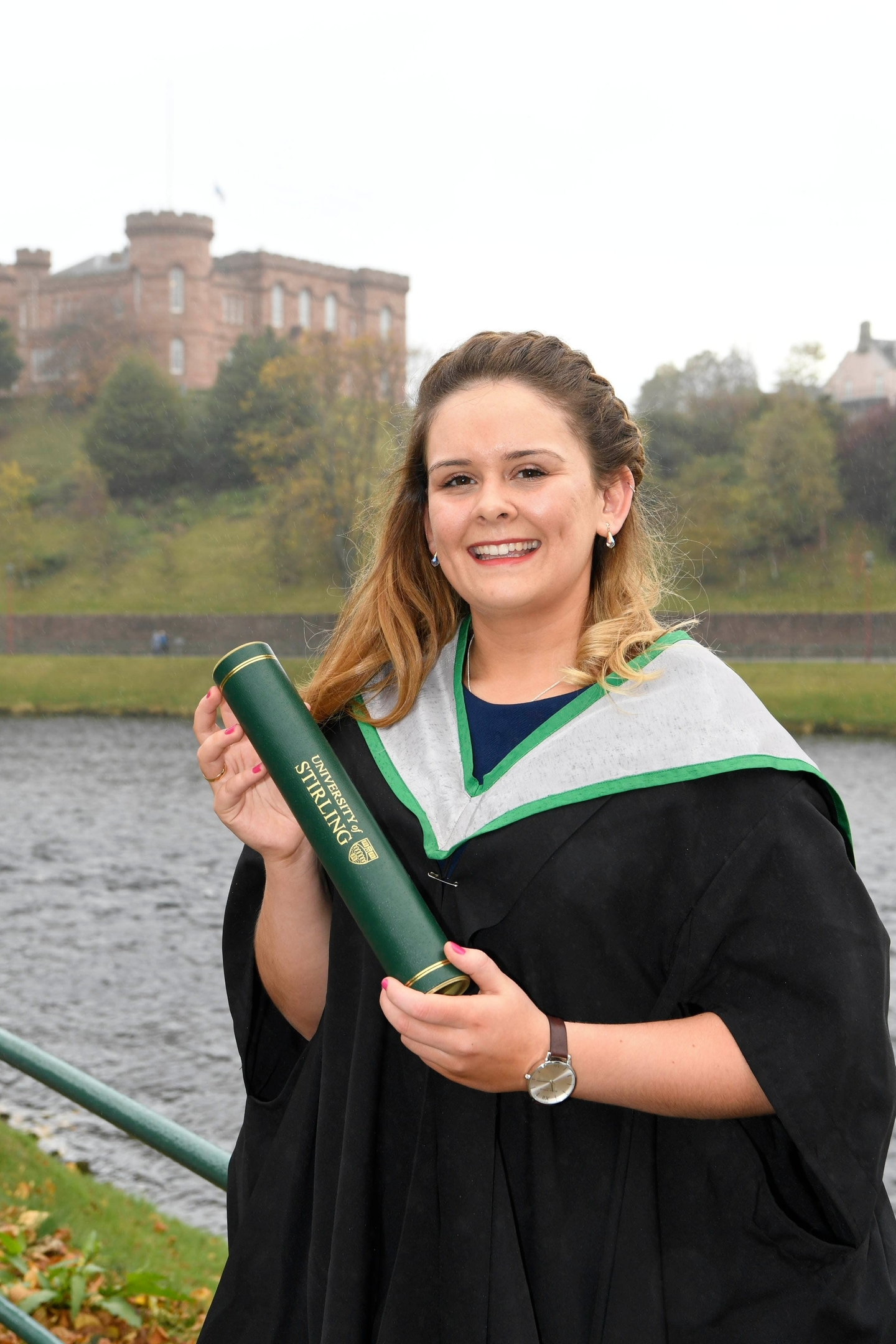 One compassionate Stirling graduate is already caring for people and putting her adult nursing degree into practice in her role as a staff nurse at Lorn and Islands Hospital in Oban.
Annemarie MacNeil from Barra first considered a career in nursing in her sixth year of high school when she learned about the University of Stirling's pre-nursing scholarship programme for secondary school pupils.
The 21-year-old said: "The pre-nursing scholarship was a fantastic way to get an insight into working in a fast-paced hospital environment. I did a one-week residential placement in my local hospital and knew this was where I wanted to be. I also received an Intermediate 2 qualification in 'Working in the health sector' and before I knew it, I was enrolled in Stirling's Western Isles campus in Stornoway."
Miss MacNeil was one of the first students to participate in the innovative scheme to encourage school leavers from remote and rural areas to consider a career in nursing and was one of was one of 18 student nurses in her year studying at the Western Isles campus.
She has also been awarded the RG Bomont Award for Excellence in Clinical Practice and will travel to the Western Isles Campus with her family to collect the accolade and celebrate this achievement next month.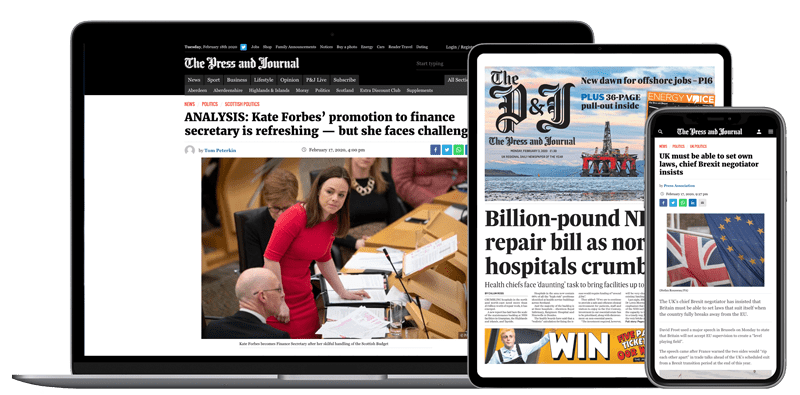 Help support quality local journalism … become a digital subscriber to The Press and Journal
For as little as £5.99 a month you can access all of our content, including Premium articles.
Subscribe