CCTV and new lighting could be installed in an Inverness park to crack down on drunken youths and vandals.
Police and community figures have raised concerns about growing issues at Inshes Park, which was recently described as a "no-go zone".
Local councillors have now agreed to look at funding CCTV cameras and lighting to make the park feel safer, and deter those damaging equipment and leaving a mess behind.
The issues have also spread out from the park, with problems reported at the nearby Inshes Retail Park.
There has also been signs of deliberate fire-raising at a Inshes Primary School on the edge of the park.
The district park was hailed as a flagship development when work began on it just five years ago, making it the first new public space of its kind in a generation.
But now local leaders are trying to find ways of making it the community facility it was designed as, without the frequent damage and antisocial behaviour.
Inverness South Councillor Ken Gowans said the issues were being taken "very seriously" by the various agencies.
He claimed the problems were down to youngsters – but not necessarily all from the Inshes area.
Mr Gowans said: "It seems that people are coming from all over the city, from Hilton, Dalneigh and Merkinch and all over to the park.
"Police actually said they've noticed a slight drop in the kind of things we are seeing here in other places."
Mr Gowans also said he feels that crime in the area may also be down to the lack of alternative facilities for youngsters in the south of the city, which has rapidly expanded in population in the last few years.
He added: "I think it is symptomatic of the rapid growth of the Milton of Leys and Inshes area.
"New houses are being built without any increase in the community facilities in the area."
He and fellow ward councillor, Carolyn Caddick, are both going to discuss funding CCTV and lighting for the park out of their discretionary budget with their fellow members for the area.
Police plan to make a recommendation on what new equipment could help tackle issues in the area – which would then be priced by Highland Council.
Mr Gowans and Mrs Caddick are due to meet their fellow ward members this week and will discuss what can be done.
Mrs Caddick said: "We are going to get some lighting to make the area more user friendly and secure.
"We don't want to discourage people from using the area, I would actively encourage people to make use of it but we want to make it as safe as possible."
The current park is the first in a number of phased expansions and Mrs Caddick said that security measures would be considered as it develops to prevent problems arising.
She also said that issues such as antisocial behaviour could be cyclical, explaining why the levels of criminality may have dropped in other areas while problems have been experienced in Inverness.
Police have previously pledged to clamp down on problems within the park.
The force said that there has been a rise in incidents of graffiti, littering and damage in and around the park.
The roof of the park shelter has been extensively damaged, trees have been uprooted, bottles smashed and various items of park furniture sprayed with graffiti.
Constable Robin Brown described the behaviour of culprits as "disrespectful and reckless".
He added: "As part of our plan to tackle this issue, we would appeal to residents to continue reporting incidents to us.
"The park and wider Inshes area will continue to be patrolled appropriately and officers will liaise with local schools, partner agencies and elected members."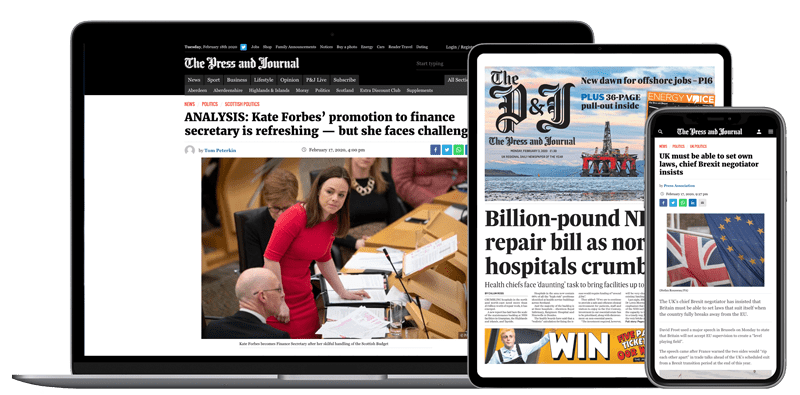 Help support quality local journalism … become a digital subscriber to The Press and Journal
For as little as £5.99 a month you can access all of our content, including Premium articles.
Subscribe