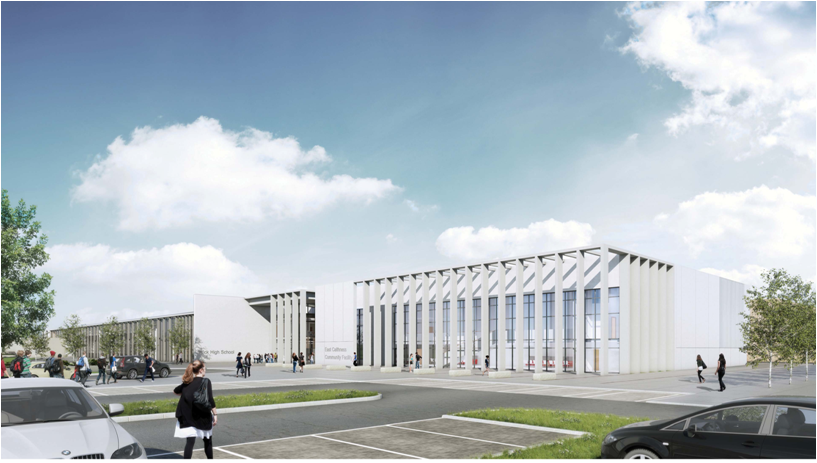 Highland Council has confirmed April 26 as the moving in date for the new Wick Campus, following several delays.
The venue incorporates a new high school, Newton Park Primary and sports and community facilities.
Schools will have additional closure days on Wednesday, April 5, prior to the scheduled Easter break plus two extra closure days after the holiday on April 24 and 25.
A council spokeswoman said the additional days would allow staff to make final preparations for the move.
Caithness councillor Willie Mackay, chairman of a stakeholder group overseeing the project, said: "It's excellent news that the council can now positively state the intended opening date of the new facilities.
"I know that pupils, staff and the local community can't wait to get in following the Easter holidays."
The Highland education committee has agreed the replacement of the Black Isle Education Centre.
Specialist support for its pupils will be provided at the former Killen Primary site.
The recommendation will need approval from the full council at its next meeting on March 9.
The specialist support is for pupils with social, emotional and behavioural needs, and would be offered from a new location at the former Killen Primary School, a few miles from the centre.
If ratified, the council will then advise Scottish Government ministers of the decision.
Councillors yesterday approved the relocation of Dunvegan Primary to a new building at nearby Lonmore.
The new site will be shared with various community facilities.
The education committee's decision needs ratification from the full council.
Education chairman and Skye councillor Drew Millar said: "We received over 70 responses to the public consultation exercise and there was overwhelming support for this proposal.
"The existing school accommodation is very dilapidated and today's decision paves the way for a new school.
"It's good news for the council and the community, and I hope now that working with the community and the North West Skye Recreational Association we will have a first class facility for everyone in the area to be proud of in the not too distant future."
It will be up to a new council – after the May elections – to decide if it can afford a £3million sports centre for Dornoch.
East Sutherland and Edderton SNP councillor Graham Phillips sought an assurance yesterday that, a fortnight after ambitious plans were lodged, the council would back the project.
But education chairman Drew Millar could not say.
"That decision won't be taken until perhaps June or maybe even August, so it's in the hands of the new council to decide what priorities it's going to look at and where the money's going to come from," he said.
A site beside Dornoch Academy has been earmarked for a facility comprising a four-court sports hall, changing rooms, office and reception. Such a facility has been a community ambition for 25 years.