The cost of building a new "world class" hospital in Inverness has soared by two-thirds to £27million.
The city's new elective care centre had been expected to be built for £16million when the plans were unveiled two years ago.
First Minister Nicola Sturgeon announced in October 2015 that the Highland capital would host one of six new elective treatment centres to carry out procedures on hip, knees and cataracts.
Serving the Highlands, Western Isles and west Grampian, it is expected to be built at the Inverness Campus, providing 30 beds, three theatres and day case and outpatient facilities, with a target opening date of 2021.
The orthopaedic facility would accommodate all hip and knee primary joint work in the region, carrying out 1,800 procedures a year, as well as all cataract surgery and all ophthalmology outpatients, with capacity for 4,200 cataracts per year and 45,000 outpatient attendances.
It is hoped the new centre will free-up space at Raigmore Hospital to accommodate predicted growth in remaining surgeries.
When NHS Highland's board first discussed the plans in December 2015, it was estimated that the capital cost of the new centre would be £16million.
But, in a report due to go before a meeting of the board this week, the capital cost has now been estimated at £27million, with revenue costs put at £5million a year.
The scheme is to be funded by the Scottish Government, and the centre aims to deliver a "paradigm shift in performance", improving cataract and joint replacement performance by 50%.
NHS Highland also hopes that links with the University of the Highlands and Islands in "new and exciting areas of research and development", and an ambition that it will become "a world class facility", will help boost the recruitment and retention of key staff.
Board members will be asked to approve an "initial agreement" for the elective care centre at a meeting tomorrow.
Asked about the rise in capital costs, a spokesman for NHS Highland said: "The elective care centre project has evolved since NHS Highland released the figures in December 2015.
"The figures at the time were based on high level assumptions.
"Since then, NHS Highland has further refined these assumptions using a tried and tested methodology and by making cost comparisons with similar new build developments.
"The working figures at this stage will be discussed at the board meeting next week."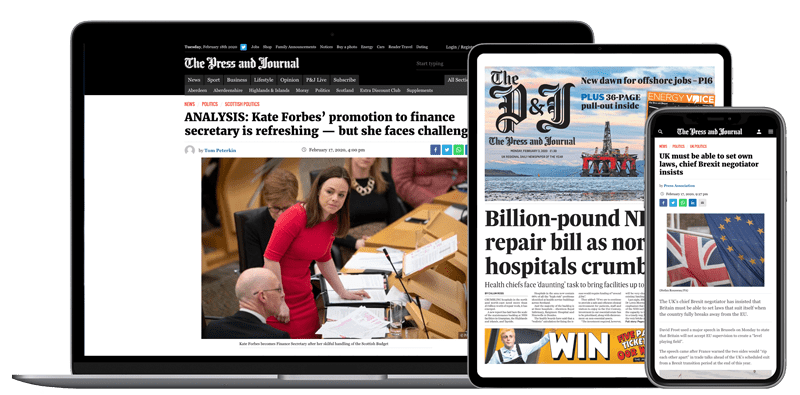 Help support quality local journalism … become a digital subscriber to The Press and Journal
For as little as £5.99 a month you can access all of our content, including Premium articles.
Subscribe