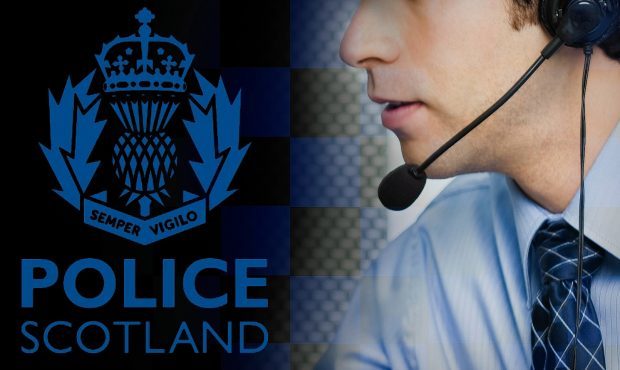 New police jobs have been promised for Inverness – but the city's control room will be shut down in January.
Scotland's acting police chief Iain Livingstone yesterday gave an "authentic commitment" that the force would move to "decentralise" posts from the central belt and transfer them to the Highland capital.
The deputy chief constable designate, who delayed his retirement this month as Chief Constable Phil Gormley faces gross misconduct allegations, made the pledge amid a row over "broken promises" over jobs.
He was speaking at meeting of the Scottish Police Authority (SPA) board in Inverness, where the closure of the city's police control room was rubber-stamped, as was the co-location of a new National Database Enquiry Unit (NDEU) between the Highland capital and Govan.
Dundee will take over the control room role from January.
After the switch, the 33 staff will have the opportunity to move to the NDEU, which carries out criminal history requests, while 14 officers would be redeployed in the Highlands.
However, asked if it would mean 14 extra officers for the region, Assistant Chief Constable John Hawkins admitted the north force would "revert to establishment" in 18-20 months time.
Mr Livingstone moved to quell anger over the lack of new jobs at the NDEU, telling the board that "we will do everything we can to decentralise" posts from the central belt and "bring more jobs to places like Inverness".
Pressed for a "concrete proposal" by outgoing SPA board chairman Andrew Flanagan, the acting chief said it would be "disingenuous" to say which jobs, as the work was not complete.
But he added: "It's a completely authentic commitment to do that, identify jobs that can go beyond the central belt to places like Inverness, and indeed other places, and we will absolutely come back with specific options once they are developed."
Despite concerns about officers being sent to the wrong location after Aberdeen's control room closed in March, Mr Hawkins insisted that "99.99%" of calls were dealt with appropriately.
He added: "What I can assure you is we're better placed than we've ever been in Scotland to deal with those risks. And that's why I'm so keen to bring the Highlands and islands into the improved network."
Last night, local authority leader Mrs Davidson said: "I am very disappointed that we will lose our valued control room and that we will not get the single NDEU based solely in Inverness, as in the commitments previously made.
"It has been made clear today that the SPA will hold Police Scotland to account for their new commitment to decentralisation, looking for timescales for actions.
"As always, actions speak louder than words and we have had too many false promises from Police Scotland."
North Labour MSP Rhoda Grant has tabled a Holyrood motion expressing "concern" at the decision.
Last night, she said: "I am clearly disappointed that the SPA and Police Scotland have not listened to the vast majority of constituents and other stakeholders in the Highlands and Islands and are proceeding with what in effect is another chapter of centralisation."