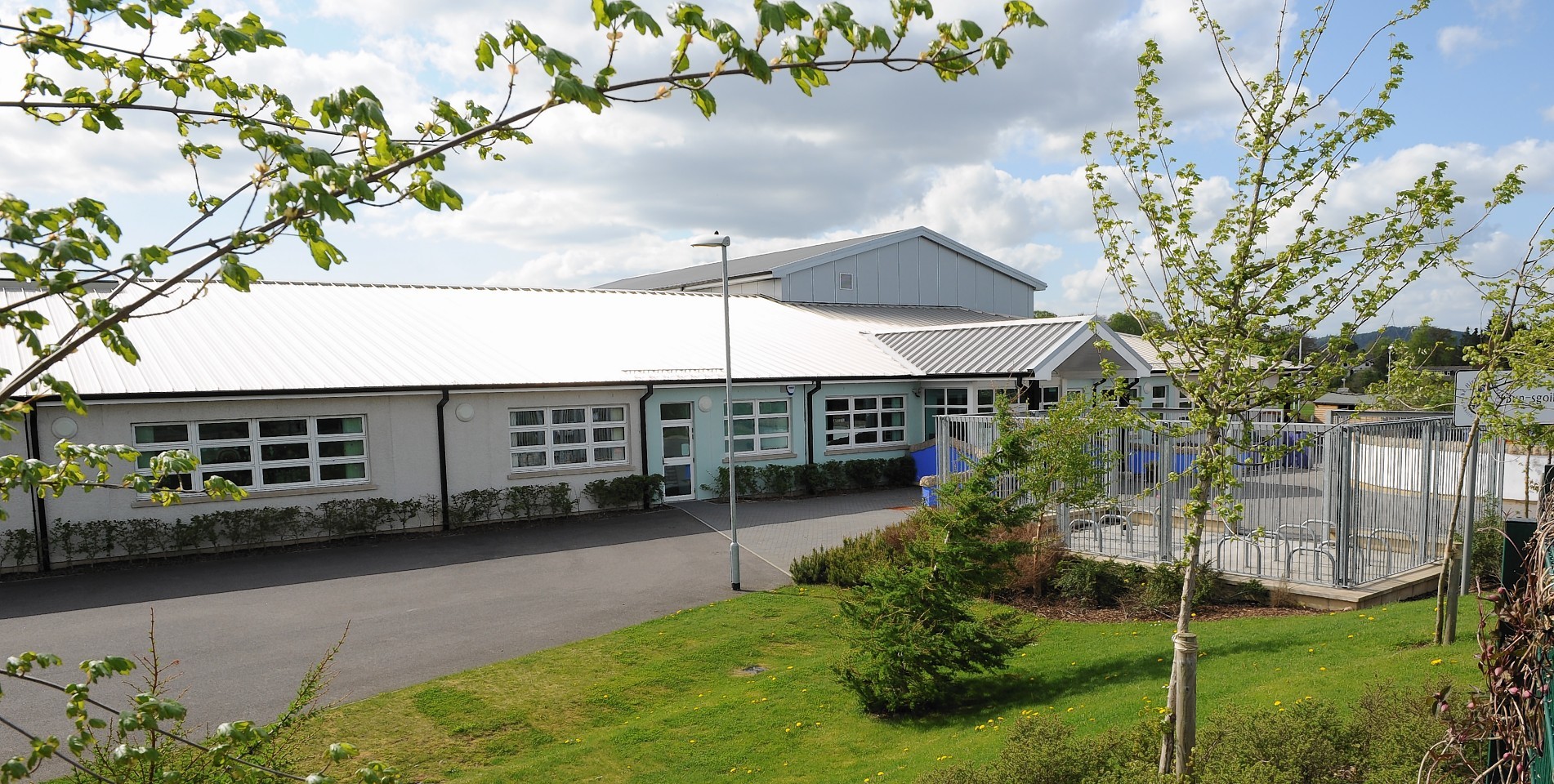 Council taxpayers forked out nearly £41,000 last year transporting 15 pupils to the Gaelic school in Inverness – the highest amount paid since at least 2010.
Pupils currently travel by taxi or private hire from Daviot, Farr, Milton of Leys and Essich to the primary school in the Slackbuie area of the city. It is understood that pupils from the Black Isle have also been transported there in previous years.
Highland Council's home-to-school policy document states that free transport is provided to pupils travelling to a Gaelic Medium school if they deem the distance to be "reasonable."
But campaigners have hit out at the expense and say parents should stump the cash, as it is their choice to send their children to the school – which opened just over 10 years ago – instead of one in their local catchment area.
The figures have emerged as the local authority prepares to make unprecedented budget cuts this year, with frontline services under threat. A total of £227,783 has been spent in the last eight years on taxi and private hire contracts taking children to the 228-pupil school – but the council does not retain financial information before 2010.
James Price, campaign manager at the TaxPayers' Alliance, described the use of the cash taking pupils to the Gaelic school as "upsetting," adding: "Every taxi journey represents money that can't be spent on other things, which is especially wrong as Highland Council is facing unprecedented budget cuts."
Former Portree Primary School head teacher and vice-chairman of the people committee, John Finlayson, a Gaelic speaker himself, said there were "legitimate concerns" about the cost of these pupils being transported to the Gaelic school.
He added: "There are now very few parts of the Highlands where there is not an opportunity or availability for Gaelic Medium Education and the council has to be prudent and make sure there are designated Gaelic Medium catchment areas for all areas.
"If that were the situation we would not have transport paid to pupils not making use of Gaelic education availability in their own catchment area. If a parent decides to send their child to another school, then transport is their responsibility. At a time of budgetary pressures we need to close all these loopholes."
Culloden and Ardersier councillor Roddy Balfour said it seemed "a bit of an indulgence" for pupils to be transported by private hire to the Gaelic school. Highland Council leader Margaret Davidson said the expenses should be viewed in the context of the "several million pounds" spent each year by the local authority to subsidise free school transport across the region.
The latest figures were provided following a freedom of information request to Highland Council.
In 2017, £40,798.70 was spent taking 15 pupils to the Gaelic school by taxi. The next highest annual figure was £37,065.20 in 2015, when 14 pupils were transported.  The most expensive taxi contract was in 2010 for a vehicle with pupils from the Croy area costing £67 a day.
The local authority commonly provides free transport to pupils living within the school's catchment area whose walking distance is more than two miles.  Free transport is also provided to pupils who, for instance, are allocated by the council to another school for additional support needs, or to an existing school following a change of address to outwith the catchment area.
A council spokeswoman said: "The home-to-school policy adds that the council is not legally required to provide transport (to a Gaelic Medium school or department) but does so on a discretionary basis.
"The council's Gaelic medium education strategy also states that 'free transport will continue to be provided for children attending Gaelic medium primary education, from within a reasonable travelling distance'."
Some of the Gaelic school's transport contracts are also shared with Inverness Royal Academy pupils.