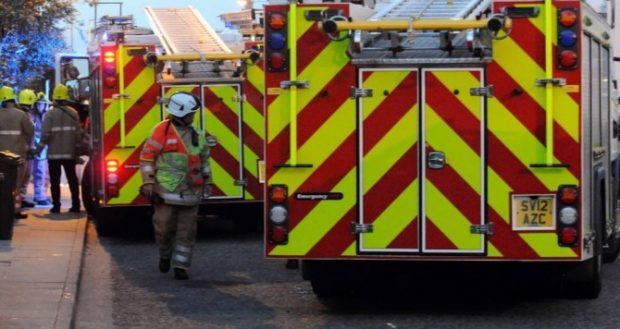 An investigation is under way after a fire left a family home gutted and pet dog missing in the community of Balloch just outside Inverness.
The resident was apparently on holiday in Mexico and the house was left in the care of family members when the blaze broke out yesterday afternoon.
After apparently starting on the ground floor the flames made their way through the rest of the home, essentially leaving it gutted inside.
A total of 16 fire fighters battled the flames for just under two hours with at least three appliances at the scene including one aerial platform ladder. They were still hosing it down after four and a half hours.
As well as police crews from Scottish and Southern Energy and SGN were in attendance to avert or address issues arising from local electrical or gas supplies.
Neighbours offered what assistance they could in the way of hot drinks, including the family who was staying there.
Some houses seemed to be without water and power as some elderly people were witnessed going to other houses to heat a kettle.
Station Manager Ross Nixon said: "We got mobilised to an incident around 3.15pm this afternoon at 12 Macleod Road.
"When we arrived we found a well-developed fire coming out the front door so obviously our main concern was if there was any life-risk.
"We tried our best to extinguish the fire and we established fairly early on that there has not been any life-risk.
"Obviously our thoughts go to the family whose house it is but the fact that there has been no life lost is a bonus."
Mr Nixon said the next step would be making the building as safe as possible, adding: "Obviously you can see the property is heavily damaged through a combination of smoke and fire and just the ferocity of the fire.
"The owners have given us information that it is likely that a dog was in there but we haven't established whether the dog has managed to escape.
"We will undertake a full investigation ourselves and Police Scotland as a joint investigation to establish exactly what happened. A lot of that information will come from the people who were last in the building prior to the building."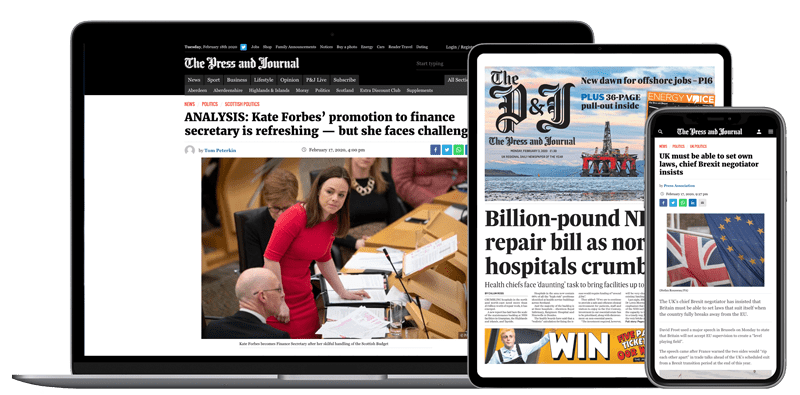 Help support quality local journalism … become a digital subscriber to The Press and Journal
For as little as £5.99 a month you can access all of our content, including Premium articles.
Subscribe