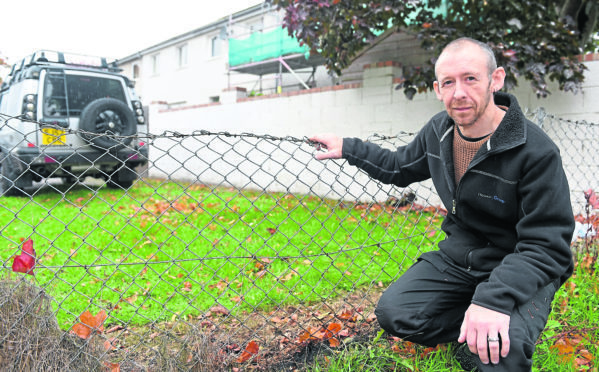 A young family have voiced their concerns over fire-raising in their area after their fence was set alight.
Tony Panciroli, 42, and his wife Sam were relaxing at home at about 7.30pm on Tuesday evening when a passing neighbour alerted them to the burning fence outside their property on Walker Crescent.
Although the fire caused very little damage, but they learned from the neighbour that two school-age children had set something alight and left the scene.
Mr Panciroli, an IT Assistant with the Hawco group, said: "We had just put our two boys aged two and five to bed and were relaxing watching TV when there was then a loud knock at our back door so my wife ran to the door to see who it was. It was a passing neighbour out walking his dog. He exclaimed that there was a fire behind my car.
"I had only just bought my car three nights before so I was terrified that it had been set alight.
"By the time we got out it was mostly just smouldering but my wife and I still went back in and grabbed kettles of water to dampen the area so as it did not re-light. Luckily it was all just dry leaves stuck to the chain fence outside my property so it went out just as quick.
"The gentleman explained it had been two "kids" one with a red jumper. One of the kids lit something first then threw it down and it started the fire. They ran away."
A police spokesman confirmed that were alerted to the incident shortly before 8pm.
The father-of-two now raised concerns over such actions taking place in the local community.
He added: "It concerns me as I have two young boys and the thought of them getting in with those kind of boys is more than worrying. We just hope we can install as good family values to our kids and hope they know right from wrong as they grow up. I would really like to thank the gentleman for taking the time out to come to our door.
"If anyone sees kids messing about with fires please let the police know."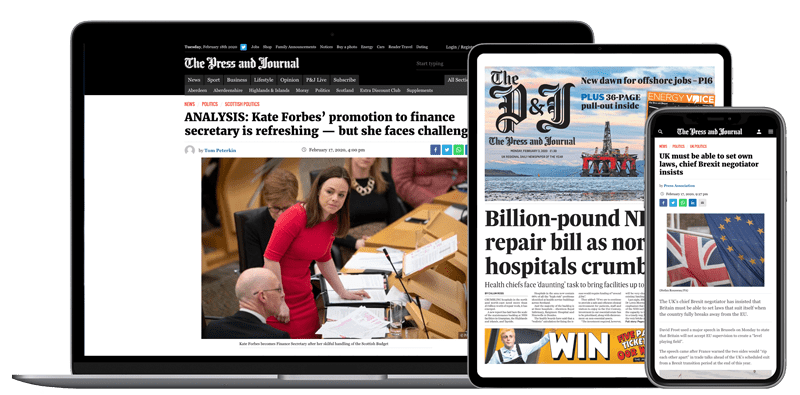 Help support quality local journalism … become a digital subscriber to The Press and Journal
For as little as £5.99 a month you can access all of our content, including Premium articles.
Subscribe