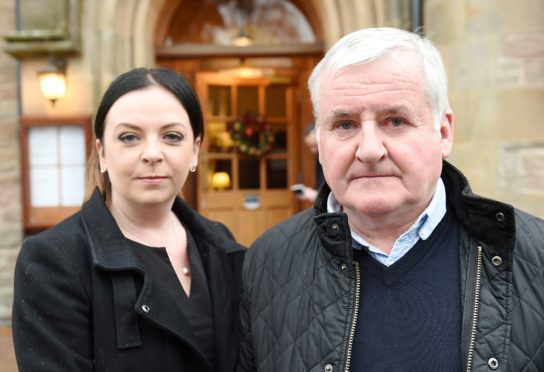 A prominent Inverness businessman claims his firm has been left tens of thousands of pounds out of pocket after assessors refused to scrap the rental value of city offices he was planning to renovate.
Property developer Henry Dow says work had begun on an empty office building at Beechwood Industrial Estate last September which should have allowed him exemption from paying rates until it was completed.
But valuation assessors said only "cosmetic work" had been carried out on the building before any serious refurbishment had begun.
As a result, they said it remained capable of "beneficial occupancy" by tenants and so the original rental value of £87,000 remained, leaving Mr Dow to pay £45,000 a year in business rates.
The two-storey office block, called Nevis Range, was occupied by Fujitsu until last February.
Mr Dow, whose firm H&P Dow owned the building, decided to refurbish it because it was "dated" and also needed a lift to meet requirements.
Planning permission was granted in April, but then he updated the plans to a proposal to sub-divide the block into four offices in a bid to attract more tenants.
Fences were erected and work started on the site in September, but was put on hold when no tenants could be found.
The company claimed that as the offices were "under construction" they should qualify for "nil valuation" during this period and not pay any rates.
This was refused and Mr Dow, who said his property portfolio was worth around £4-£4.5million, appealed.
At a valuation appeals hearing in Inverness this week, the businessman's representative Charlie Barbour insisted that the building was not rentable and therefore should not be subject to a rental value during the period of construction.
Senior Highland valuer Fiona Rostock however told the hearing the work carried out before it was halted due to complications was "cosmetic", such as carpets removed and doors taken off their hinges.
She added: "It retained the nature and character of offices. There was no structural work done. It was capable of occupancy and capable of being leased by a tenant who could refurbish it to their own needs."
As a result, the rental valuation remained.
The appeal panel will consider their case over the next few weeks.
Mr Dow said he had decided to sell his property to Premier Inn last month and they have begun expanding the hotel at Beechwood.