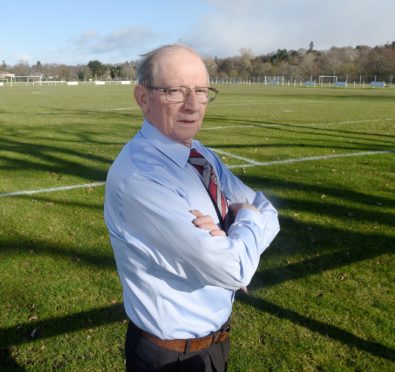 Officials of Inverness's only junior football side have been forced to pull the plug on the club after finding themselves homeless.
Inverness City FC has been in action since 2006, where they first competed in the North Caledonian League before latterly switching competition to play in the North Region Junior FA leagues.
The club reached the heights of the North Region Super League, where they remained for four seasons, after climbing through the first two divisions.
But the side faced increasing pressure to find a venue for their home matches, with their most recent agreement at Bught Park ending after the local authority rejected an application to extend beyond the club's five-year stay.
And now, officials have signalled their intent to disband despite extensive efforts to relocate elsewhere in the Highland capital.
Chairman Alastair Wardhaugh said: "It is with a heavy heart that we have been forced to take action and fold the club.
"We made the decision around six weeks ago that we would try every way possible before going to the football authorities but we have now reached a stage where we have exhausted all options.
"We didn't have much choice in the end really. The council helped us initially by giving us the lease at the Bught but since then they have done next to nothing to help.
"We went to the council and asked if we could have various different areas but we were told that we can't have this as it's earmarked for housing, or we can't have that for whatever reason."
The club had invested an initial £78,000 to bring the Bught Park location up to standard for their ambitious future, on top of contributing £2,500 annually under their agreement as tenants, with hope for the agreement to roll over upon expiry.
Club officials withdrew the side from the North Region Junior League for one-year as avenues were pursued to secure a new permanent home, however, after exhausting all options the club has been forced to disband as no viable options have been found.
Mr Wardhaugh added: "I can't see a way back now. Everything is done and dusted really.
"The club provided the perfect stepping stone for amateur players to get themselves to a higher standard and on to the likes of the Highland League. I know during my time we had around 14 step up to the Highland League and that is gone now.
"It is a shame and is quite soul destroying really."
A Highland Council spokesman said: "We can confirm that Inverness City Football Club have terminated the Lease at Bught Park. The Club have fully met with all the obligations on them under the Lease."