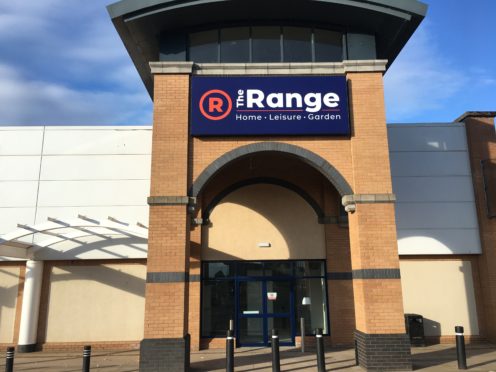 Traffic in Inverness was brought to a standstill as hundreds of shoppers got their first glimpse of the north's newest superstore.
The Range opened its doors at Inverness Business and Retail Park at 9am as dozens of eager shoppers queued up outside the doors.
Motorist found themselves in lengthy tailbacks and gridlock traffic across the retail park and along the A96 as shoppers descended on the area.
One witness said motorists were left "'stuck in traffic for around 40 minutes" – and the near-gridlock continued well into the afternoon.
Provost Helen Carmichael marked the official opening alongside the store's management team by the cutting of a ceremonial ribbon.
Jamie Turner, centre manager at Inverness Shopping Park, said: "The range is a great new addition to Inverness. The store itself looks great, it has a really broad selection and the team are helpful and welcoming. If this morning's opening is anything to go by, I'm sure it will be extremely popular with our shoppers."
Meanwhile, owner and founder of The Range, Chris Dawson said: "It was great to hear so many people at the store opening this morning and we hope that all managed to find some fantastic bargains. Opening out 171st store is an extremely proud moment for the company. The staff have worked very hard to get the store ready for the opening this morning and I would like to thank the council for welcoming us to Inverness."
A total of 97 members of staff have been recruited by Britain's fastest growing retailer, with 24 permanent positions, three full-time and 21 part-time positions having been allocated, as well as a further 13 temporary part-time contracts.
Depute provost of Inverness Bet McAllister said: "It's good that people are desperate to get The Range coming to Inverness. I have seen a lot of Facebook of people saying they can't wait for it to open. As long as the people are happy, that's the main thing.
"It's very encouraging. Opening up has brought jobs to the city and I think they do training for people straight out of school. I'm quite happy with it. I am sure like many in Inverness, they feel its badly needed."