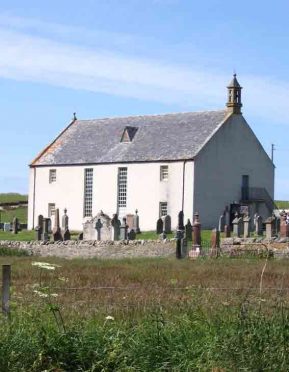 Highland councillors have given the seal of approval to four community asset transfers across the region.
Land at Clachan graveyard extension will be turned over to Strathnaver Museum to create an enhanced culture and heritage centre for the far north: a site at Whitedykes industrial estate in Cromarty will be leased at £1 per annum to Cromarty Development Trust: Ormlie Community Centre will be leased to Ormelie Community Association at £1 a year; and the land on which Spean Bridge community centre is built has been sold to the centre for £1.
However, council officers advised refusal of a request by Dingwall Men's Shed to lease Unit 4b in Docharty Road in the town.
Officers said they were supportive of the group and the work they were doing in tackling health and social isolation, but the unit is already part of a council scheme for the storage of archive material.
They confirmed they were working with the Men's Shed group to find other premises.
A delighted Fiona MacKenzie, project manager at Strathnaver Museum said: "This is a huge development in our plans to extend and improve the museum, one of only a handful of visitor attractions on the north coast.
"We plan to extend our exhibition and the annexe will be used for larger displays and work by community groups and school children."
In Cromarty, the transfer of land at Whitedykes will be used to create designated parking and facilities for up to 12 motorhomes.
It is part of a wider project to develop year-round tourist facilities in Cromarty, with the help of more than £300,000 from the Rural Tourism Infrastructure Fund.
Black Isle councillor Craig Fraser said: "The need for a campervan facility in Cromarty has increased exponentially over the past years and is now badly needed to alleviate pressure on an already pressured coastal town.
"The downside now being noticed by these communities is a severe lack of infrastructure to cater for this increase in tourism, especially the ability to cater for the large increase in motorhome and toilet facilities."