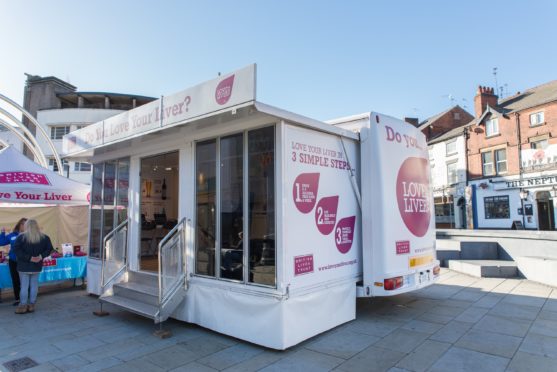 People in Inverness are being encouraged to get a free health check with the arrival of a mobile liver screening roadshow.
The British Liver Trust's Love Your Liver roadshow is coming to Falcon Square on Saturday to raise awareness of liver disease.
Members of the public can go along to the mobile unit from 10 am to 4pm to find out what preventative measures they can take to keep their liver healthy and be offered a free scan.
Pamela Healy, of the British Liver Trust, said: "The Love Your Liver roadshow is a great opportunity for people to find out their risk of liver disease and the first one hundred people to attend will receive a free non-invasive scan.
"Approximately 20% of the people we scan need to have further checks."