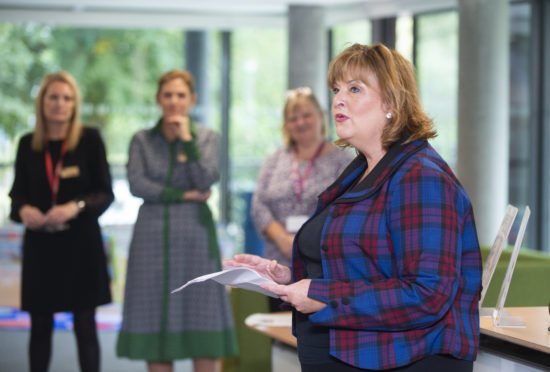 Two north groups have received to further library projects.
Highland's Mind Hubs: Mental agility, physical dexterity was awarded £5,400 and Comic Con Hebrides in the Western Isles received £3,815.
Aberdeenshire library services have been awarded £70,000 to further their One System, One Card, One Step Closer project.
The project will enhance the existing One Card pilot, with a view to moving to a single library card covering fifty per cent of public library services.
Eleven public library projects across Scotland are sharing a combined fund of £201,269 from Public Library Improvement Fund (PLIF) which supports the transformation and modernisation of public libraries through the enhancement of creative projects.
Making the announcement yesterday, culture secretary Fiona Hyslop said: "The funding of over  announced today will help libraries across Scotland build on the excellent service they already provide and become welcoming spaces to reduce social isolation and help people make positive connections.
"This forms part of a total of £450,000 funding from the Scottish Government, which also supports the national public library strategy, the One Card project and Every Child a Library Member."
Administered by the Scottish Library and Information Council (SLIC) on behalf of the Scottish Government, PLIF plays a key role in helping library services achieve the vision set out by the national public library strategy, Ambition & Opportunity.
Projects address a wide range of issues such as literacy, digital training and social isolation.