A worrying incident in Inverness has been highlighted after new human trafficking guidance for local authorities was unveiled yesterday by Cosla.
Earlier this year Highland Council's Trading Standards received concerns about four workmen involved in laying a driveway in Inverness.
Mark McGinty, Trading Standards team leader, said:  "The men were foreign nationals, could not speak English, carried very little ID and a search of the vehicle which transported them to the job revealed a number of tents and sleeping bags which the men signalled where theirs.
"It is well documented throughout the country that the workmen involved in exterior home maintenance works may well be trafficked.
"Sadly human trafficking is something Trading Standards officers have to be aware of on a day to day basis.
"Inquiries and complaints received about bogus workmen and rogue traders are particularly high on the list of potential situations where we have to be very aware of those that we encounter."
Mr McGinty urged the public to think twice when offered home maintenance works by doorstep sellers.
He said: "When there is a knock at the door, think twice.
"The work may not be of any quality, the price may not be as first indicated, and those involved may be criminals profiteering from forced labour.
"We work very hard with Police Scotland in tackling doorstep crime, and part of that involves having to deal with suspected human trafficking and exploitation."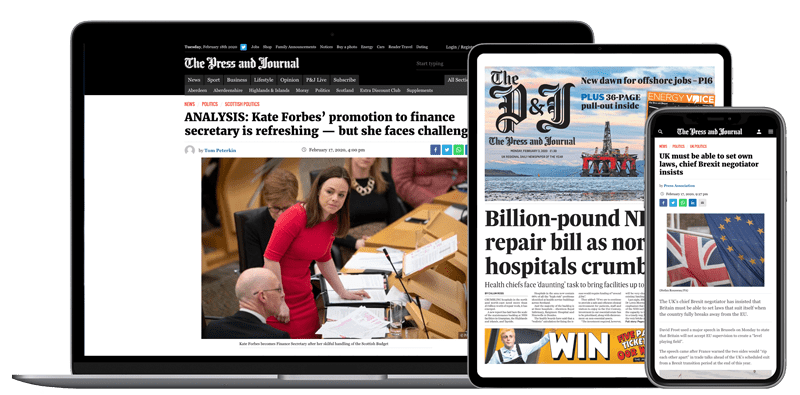 Help support quality local journalism … become a digital subscriber to The Press and Journal
For as little as £5.99 a month you can access all of our content, including Premium articles.
Subscribe