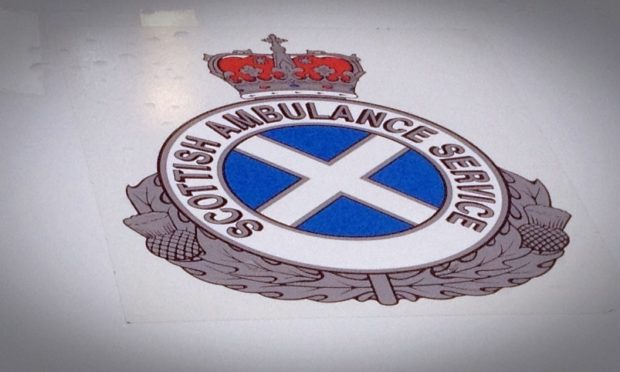 A Highland-based paramedic has been struck-off from the ambulance service for a catalogue of unprofessional behaviour including foul language, aggressive behaviour and poor clinical performance.
The Health and Care Professions Tribunal Service heard that Englishman Stuart J Wright kept colleagues waiting on call-outs and was late in attending ambulance vehicle tests.
He also used his personal phone and texted while attending calls and used a litany of foul language about patients and colleagues.
He referred to them as 'thick Highlanders,' 'fat, lazy Jocks' and 'ignorant old Jocks.'
The tribunal heard that on one occasion after a call out to aid a girl who had suffered a serious fall while skiing, Wright told a colleague he had left standing in sleet and snow waiting for him for 13 minutes that he was watching the rugby.
He also said there were 'two hours on the job', referring to the fact that he had been informed by control that the call should be attended within two hours.
When challenged, Wright became aggressive and threatening to his colleague.
After another delay turning up for a job, Wright told a colleague: "It's only an old woman, what's the hurry?"
And on another occasion he chose to travel slowly on the old A9, without blue lights or siren, saying: "I'm not hurrying for anyone".
Wright's colleagues described his manner as angry, aggressive and domineering, as if he was trying to assert his authority and that he showed arrogant disregard for patients.
He breached 11 of the HCPC's standards of conduct.
The panel's findings concluded: "The failings occurred in a number of different areas; deficient clinical performance, disregard demonstrated towards patients and colleagues, discriminatory language and aggressive behaviour included in the findings.
"This in turn has resulted in the panel finding that the root cause of the problem was behavioural and attitudinal."
A spokesman for the Scottish Ambulance Service said: "While we do not comment on existing and former employees, we expect the highest standards from all our staff.
"This individual has left the ambulance service and we have noted the findings of the tribunal."