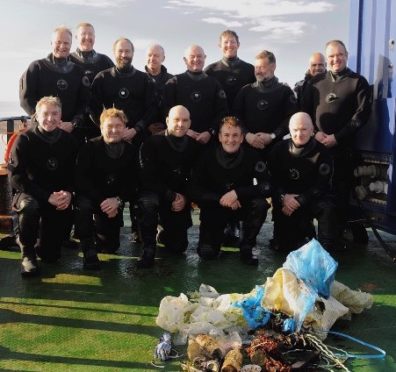 Royal Navy divers worked hard to clean up plastic on the seabed while on an exercise around Kyle of Lochalsh.
During the week-long weapons training diving, 16  Royal Navy Reserve Diving Group (RDG) personnel practised endurance swimming in tidal conditions, with scuba equipment in depths of up to 30 metres, taking them close to the seabed.
Coordinating the training was Lt Cdr Richard Watson, who asked his divers to look out for and recover any plastics they spotted.
He said: "These plastics could certainly be a hazard to the extensive marine mammals found around the Kyle of Lochalsh.
"These mammals range from otters, seals and porpoises to whales and are quite prolific in the Kyle and Sound of Raasay sea areas.
"Over a period of time, as the plastic breaks down, it can be a hazard to smaller marine species.
"If we all do our little bit to clean up our environment, we may help improve the seas around the United Kingdom that are contaminated with plastics."
RDG can be called upon by the Fleet Diving Squadron to conduct searches of ships' hulls, jetties and inshore and offshore installations, so the team trains regularly to maintain a high level of diving endurance.
The Fleet Diving Squadron is ready to deploy at a moment's notice to identify and neutralise threats underwater.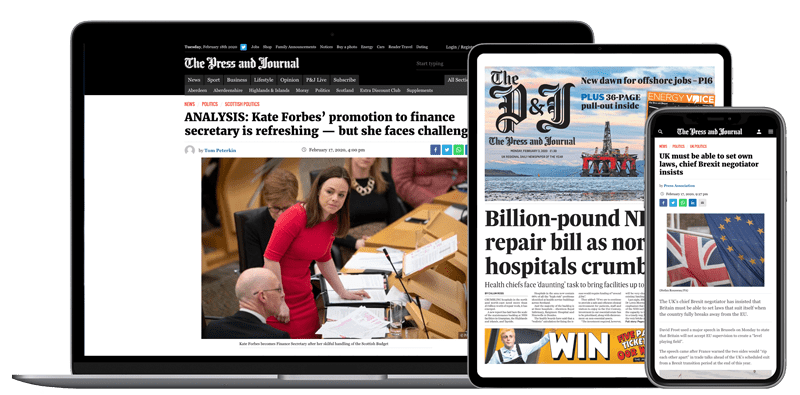 Help support quality local journalism … become a digital subscriber to The Press and Journal
For as little as £5.99 a month you can access all of our content, including Premium articles.
Subscribe