Angry traders have staged a public protest in advance of the transformation of the Victorian Market in Inverness.
About 40 business owners staged a peaceful march outside the city's market hall at the weekend, voicing concerns over the lack of information provided by Highland Council about their future in the city.
Kasia Pogo, owner of Saffron Oriental Food Shop and one of 14 traders being evicted, launched the demonstration to highlight the council's "lack of respect".
She said: "We are trying to put emphasis on all the promises that Highland Council has made to us about relocation and the possibility of coming back to the market in the future, but none of these have been fulfilled.
"There is nothing set in stone from the council and, going into Christmas, our businesses are suffering.
"I think it is so cruel, that's the only word to describe this situation of ours at the moment."
The protest comes just three weeks after city councillors approved controversial plans to transform the run-down market and fish hall.
A total of 14 market traders are facing a termination of their lease to make way for the £1.5million development.
Ms Pogo, 39, said the support of the general public had given them the "courage and strength" to continue fighting.
She added: "We are very humbled and overwhelmed by all the support we are getting every day. We are really very grateful to our customers and to the public because it's given us the courage and the strength to keep fighting.
"We are not going to give up. This is not the end.
"We have not only created the jobs for ourselves, but have created a community and we want to fight for this community and fight for our livelihood."
David Haas, Inverness City area manager said a number of detailed engagement sessions have since been held with the traders in an effort to "keep businesses informed as to what's happening next."
He added: "We have explained that as soon as we can, once we are able to confirm the details of the units and the detailed designs, we will be offering the tenants that are currently in the market the opportunity of first shot of coming back in to the market and making an application.
"We intend to do that early in the new year to give them as much certainty as quickly as possible.
"We will be fulfilling those promises and I would invite any affected business to contact myself or the market manager and ask us for the advice they are looking for."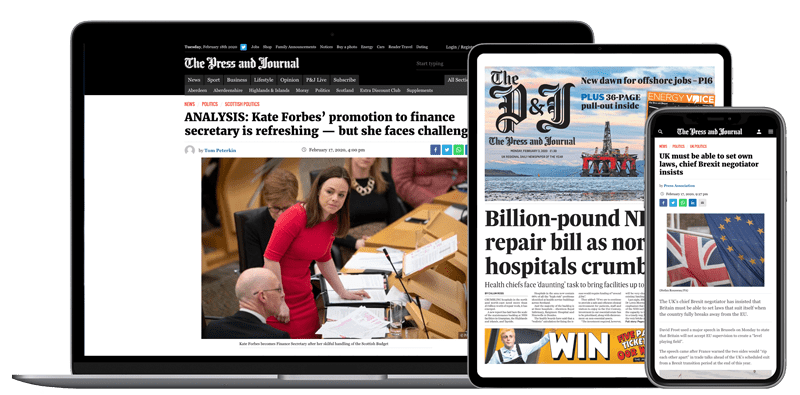 Help support quality local journalism … become a digital subscriber to The Press and Journal
For as little as £5.99 a month you can access all of our content, including Premium articles.
Subscribe