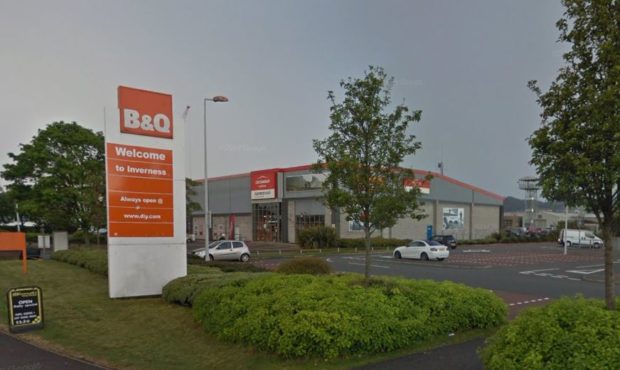 Employees of an Inverness DIY store are appealing to the public for support in helping to save lives of people in the city.
B&Q Inverness are aiming to raise £1,500 to purchase a defibrillator for their Longman store to provide assistance for local people in emergency situations.
Their mission was inspired by the 13 incidents which have unfolded at B&Q stores across the UK in the past year involving the use of CPR.
In an effort to raise the vital funds needed to purchase the life-saving device, the store – which has joined forces with national charity Hand on Heart – has now launched an online crowdfunding appeal.
Don Gardiner, Unit Manager of B&Q Inverness, said: "We're really proud to be working with the charity Hand on Heart to fund raise for defibrillators for use by our local community.
"We've been delighted with the support shown by customers and other retailers in the area so far and have a whole host of events coming up, We'd love as many people as possible to visit the store and help us fund raise."
Hand on Heart fundraising co-ordinator Lesley Appleton, said: "We're thrilled that B&Q has chosen to fund raise for us to provide defibrillators in stores, for local communities. Not only will the money raised help provide these additional defibrillators in local communities, it will also will help us to raise awareness of cardiac arrest and our charity."