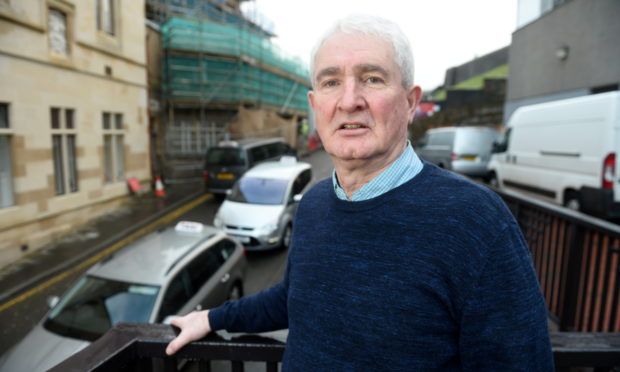 Taxi drivers in Inverness fear the closure of one of the main ranks in the city will make the other prominent stop "volatile".
Taxis have been relocated from Castle Wynd this week for works to renovate the tourist hotspot in the shadow of the city's famous castle.
Works worth £373,515 are currently being undertaken by Wills Bros Civil Engineering Ltd and are anticipated to last 16 weeks.
Improvements to the roads and current pavements, along with the installation of new granite steps and hand rails on the approach to the castle, will be implemented by workers.
However, Inverness Taxi Alliance (ITA) has spoken out after drivers have been relocated from their usual stop to a rank they claim has already been deemed "unsafe" nearby on Bridge Street.
ITA member Duncan Fraser has raised concerns for public safety and has said that despite positive initial talks, he has been left aggrieved at local drivers concerns being "completely ignored".
Mr Fraser said: "The plans have been bulldozed through by the council.
"All that has happened is the public are now deciding to park up there.
"There are simply not enough spaces now for taxi drivers to get a spot in town at all.
"Drivers are now driving round and round due to over ranking until they can get a spot and that is not helping matters at all. They are emitting additional CO2 emissions, which does not fit with the council's green policy.
"By shifting most drivers to the other end of town by Academy Street all that is going to happen is that rank will become volatile."
He added: "Taxi ranks are seen as safe places to assist in public safety. We raised concerns for people with mobility difficulties under the Equality Act 2010 but that was ignored.
"The Highland Council have no interest in public safety whatsoever and they had no intention to come to a compromise with us in the interests of the public and tourism."
Andrew MacDonald, chairman of ITA, added: "It beggars belief what they are doing by relegating drivers to a rank that has already been deemed unsafe.
"The only conclusion the trade can make is that they are trying to do away with spaces altogether.
"We have seen this in the past through the closure of rank spaces, such as outside Marks and Spencer, which we were told would be temporary and they have never been replaced and we were never consulted.
"It seems to us that they simply don't want us to have ranks anymore."
The ITA has also issued notices of complaints to the ombudsman over the handling of the relocation by Highland Council.
A council spokesman said the authority has consulted taxi operators relating to changes to ranks on numerous occasions, with city manager David Haas previously stating: "We are committed to expanding long term sustainable taxi rank provision as city redevelopment takes place and we will ensure that taxi provision is included in any future public transport considerations."
The local authority has placed traffic cones on Castle Wynd to prevent vehicles as parking is prohibited during works.
The background
The issue relating to the relocation of the taxi rank from Castle Wynd dates back to March 2018 when Highland Council and police representatives met with taxi drivers to discuss the proposed relocation of the taxi rank during the redevelopment of the area.
As objections had been lodged by taxi drivers opposed to the relocation, the matter remained unresolved and was referred to councillors of the City of Inverness Area Committee on May 31.
Councillors decided to re-designate Castle Wynd as a restricted zone with no waiting or loading at any time and instead opted to maintain a 24-hour rank heading westbound on Bridge Street in the city, with the rank extending into the nearby loading bay after 6pm.
Councillors opted to abandon proposals to amend permit parking hours at Broadstone Park along with the suggestion of providing an eastbound daytime taxi rank on Bridge Street.
In December 2019, taxi drivers spoke out in a last ditch bid to have changes implemented prior to the closure of the Castle Wynd rank, but their efforts proved fruitless.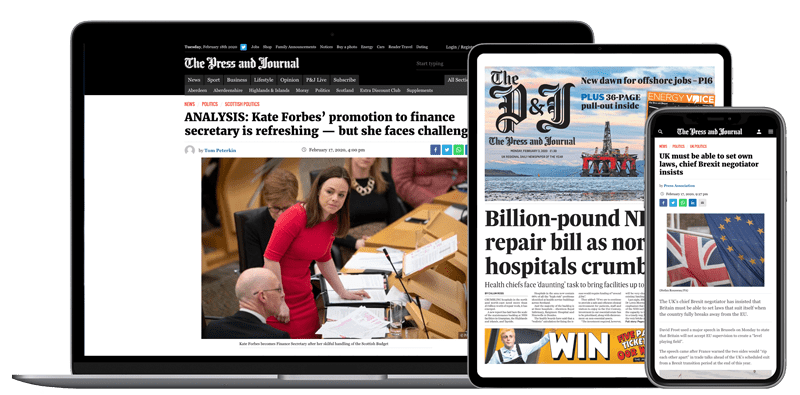 Help support quality local journalism … become a digital subscriber to The Press and Journal
For as little as £5.99 a month you can access all of our content, including Premium articles.
Subscribe