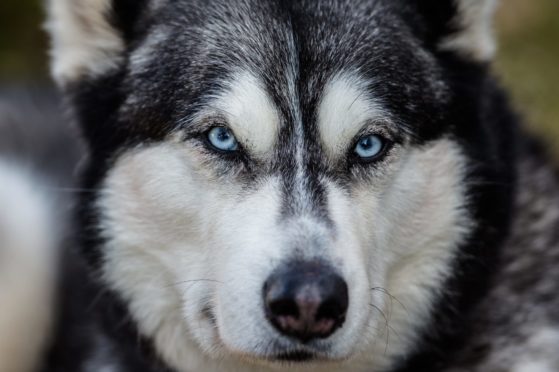 One of the Cairngorms' most iconic events took place at the weekend with only one thing missing- snow.
The Siberian Husky Club of Great Britain's Aviemore Sled Rally took place once again on wheels to compensate for lack of the white stuff.
Watched by upwards of 3,000, teams gathered from all over the county to take part in the biggest sled dog rally in the UK.
Now in its 37th year, the event has grown from a dozen teams in 1984 to more than 1,000 dogs in teams of two to eight pulling their mushers at breakneck speed through the forest trails around Loch Morlich.
Team numbers were down from a heyday of 200 to 78 this year, probably due to the expense of attending, organisers said.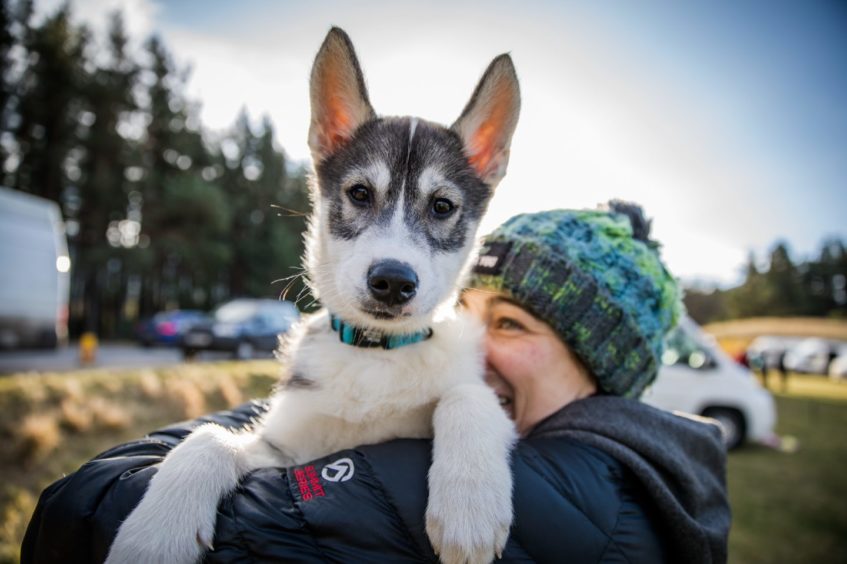 Organiser Pete Jones said: "It's an expensive trip, at around £1500, and there are other opportunities, even in Europe for that amount.
"We'll be sitting down to talk about it next year, but the event will continue to go ahead as long as we get sponsors for it.
"People come from all over the country to it and give a boost to the local economy."
Kate Muncaster from Norfolk has been coming to the rally for the past 18 years.
She said: "I just love come here and will continue to do so. It's like a pilgrimage for many people.
"The weather was kind, so we could race over the two days unlike last year when we had to hack the ice off the track."
Kate's partner Dave Ellis raced Team Altunha, their four home-bred Samoyeds.
"They go bonkers for it," she said.
This year two new events were added, canicross, which is running with the dogs, and bike jouring, which is cycling with a line attached to a dog.
Kate, a former organising committee member, said: "These were a good idea and what we need to attract more young people to participate."
In the event of no snow at ground level for the event, the mushers use rig resembling a tricycle without a seat.
There are eight adult classes and two children's classes, with mushers ranging from just eight years old to over 60.
Although the Siberian Huskies are still the main breed competing, other race dogs include Alaskan Malamutes, Samoyeds, Greenland Dogs and Canadian Eskimo dogs, all bred to pull sleds in arctic conditions centuries ago.
The trail is a designated cross-country ski course running parallel to the ski road for a short distance before entering the forest.
The dogs can pull the rigs at speeds of up to 25mph.
Organisers describe the first part of the trail as quite demanding, but the run along the loch side to the finish as easy going.
Local councillor Bill Lobban said: "This is a really unmissable event and is one of the highlights of the winter calendar in Aviemore.
"The speed of these sled dogs as they race around the forest is amazing to see."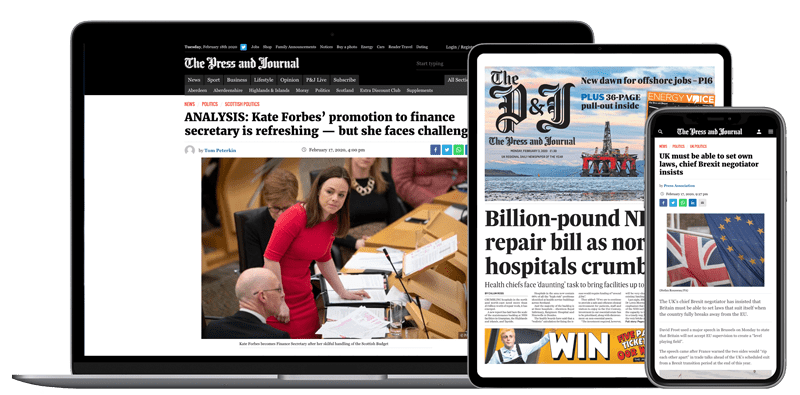 Help support quality local journalism … become a digital subscriber to The Press and Journal
For as little as £5.99 a month you can access all of our content, including Premium articles.
Subscribe