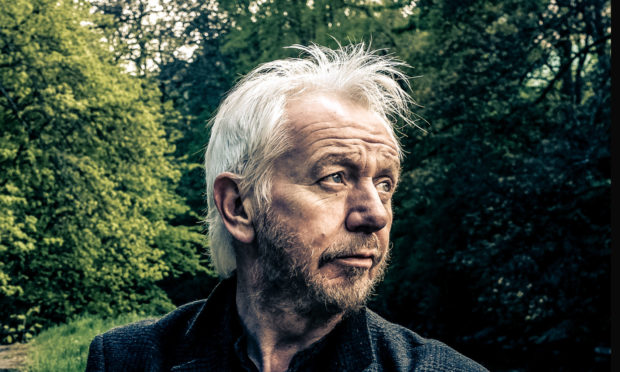 One of the Highlands' top book festivals has been cancelled due to coronavirus.
A group of leading crime writers, headed by Val McDermid, had been due to headline Ullapool Book Festival in May.
But organisers have announced that it is with "sore hearts" that they had taken the "very hard decision" to cancel.
Joan Michael, festival chairwoman, said "We are devastated at having to do this but the safety of our writers, musicians and chairs, the audience members, UBF volunteers and indeed our community really has to take precedence.
"But we will be back in 2021 –our 16th festival has just been postponed for a year."
The festival's honorary president, author, poet and playwright Chris Dolan added: "We will miss it badly – we've been looking forward to May 8 for months.
"But these are strange days and the committee has taken a considered and timely decision.
"In the meantime I only hope that all our book festival friends stay safe and that this upsetting time will eventually come to a close."
Refunds are being organised for those who have bought early bird tickets.
Smaller scale community events are also casualties of the escalating crisis.
Beauly Cares announced it has stopped a number of activities "to protect the older members of our community at this difficult time."
These include minibus trips, men's shed and community garden sessions and the senior citizen's Friday afternoon sessions.
In Kiltarlity the SWI has postponed its charity whist drive.
Lochaber Music Festival also announced the cancellation of their concert at Lochaber High School on Thursday.
Organisers said: "The health and safety of all our competitors, sponsors, audience members and festival personnel is of paramount importance to us – and whereas many of the classes involve small numbers of people gathering, this is usually a significantly well-attended aspect of the festival, so that it seems appropriate in the current coronavirus climate to cancel that event."
Inverness Athletic FC has also decided to postpone its annual Sportsman's Dinner, refunding the 150 people who purchased tickets.
"People's health is paramount," the club said.
The Bones and Stars event at Cromarty Lighthouse next week has also been postponed, with organisers saying they had taken the decision with 'a heavy heart.'
In Stornoway the Failte Centre has discontinued its Thursday lunch club for the time being, saying: "We have taken advice on the current Covid 19 situation and have decided that as we are all in the age group most at risk from the virus we will be discontinuing our Thursday lunches.
"This is very disappointing for us as we make a point of not closing but in this instance, we think that we are being prudent."
Follow below for the key coronavirus updates: