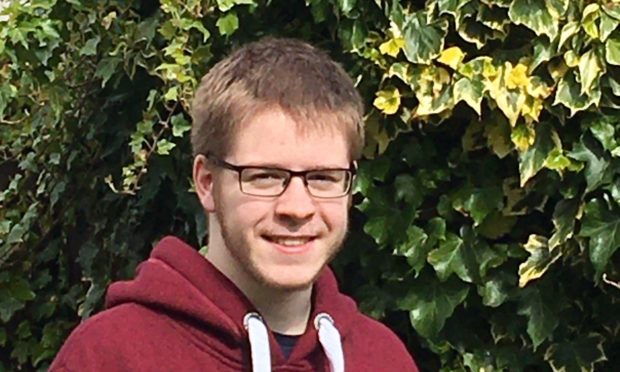 An Inverness teenager has received a gold award for his research into how Covid-19 has impacted the environment.
Like thousands of other pupils across Scotland, Donald Campbell's exams were cancelled as a result of the pandemic.
Instead of revising the usual topics, the 15-year-old turned his attention to a unique research project through the British Science Association Crest Awards, examining if lockdown has indeed improved air quality due to a reduction in traffic.
And his efforts have now earned him a gold award from the organisation.
The Culloden Academy pupil said: "At the beginning of lockdown, I noticed how quiet life became – there was no traffic or aircraft noise – just a chorus of birdsong with clear, cloudless skies. This led me to question the effect of the lockdown on air quality.
"I looked into the major risks to the health of the planet if we continue to produce emissions at the same rate as prior to the Covid-19 outbreak.
"I also analysed whether new human behaviour as a result of the Covid-19 lockdown could contribute to a cleaner atmosphere and a healthier planet and showed what the possible effects on the planet could be if we do not continue with our newly developed habits and routines created as a result of lockdown and isolation."
Donald carried out more 130 hours of online research and created his own survey – completed by almost 3,000 respondents from 73 countries.
He added: "From the data, it was clear that the Covid-19 lockdown has had a significant effect on air quality as it has caused humans to change their daily routine and their behaviour.
"As a result of lockdown, we have been forced to remain at home and only go out when absolutely necessary. This means that people are learning to work from home and travel less leading to less greenhouse gas emissions from manufacturing companies and less work-related commuting.
"This has had a positive effect globally as people report wildlife is entering cities more due to the cleaner atmosphere and quieter streets."
Donald has now sent a copy of his findings to Prime Minister Boris Johnson in the hope his research will inspire others.
He said: "I hope that the findings of my project will allow future researchers to gain a better understanding of the ways in which we should be able to help our planet."