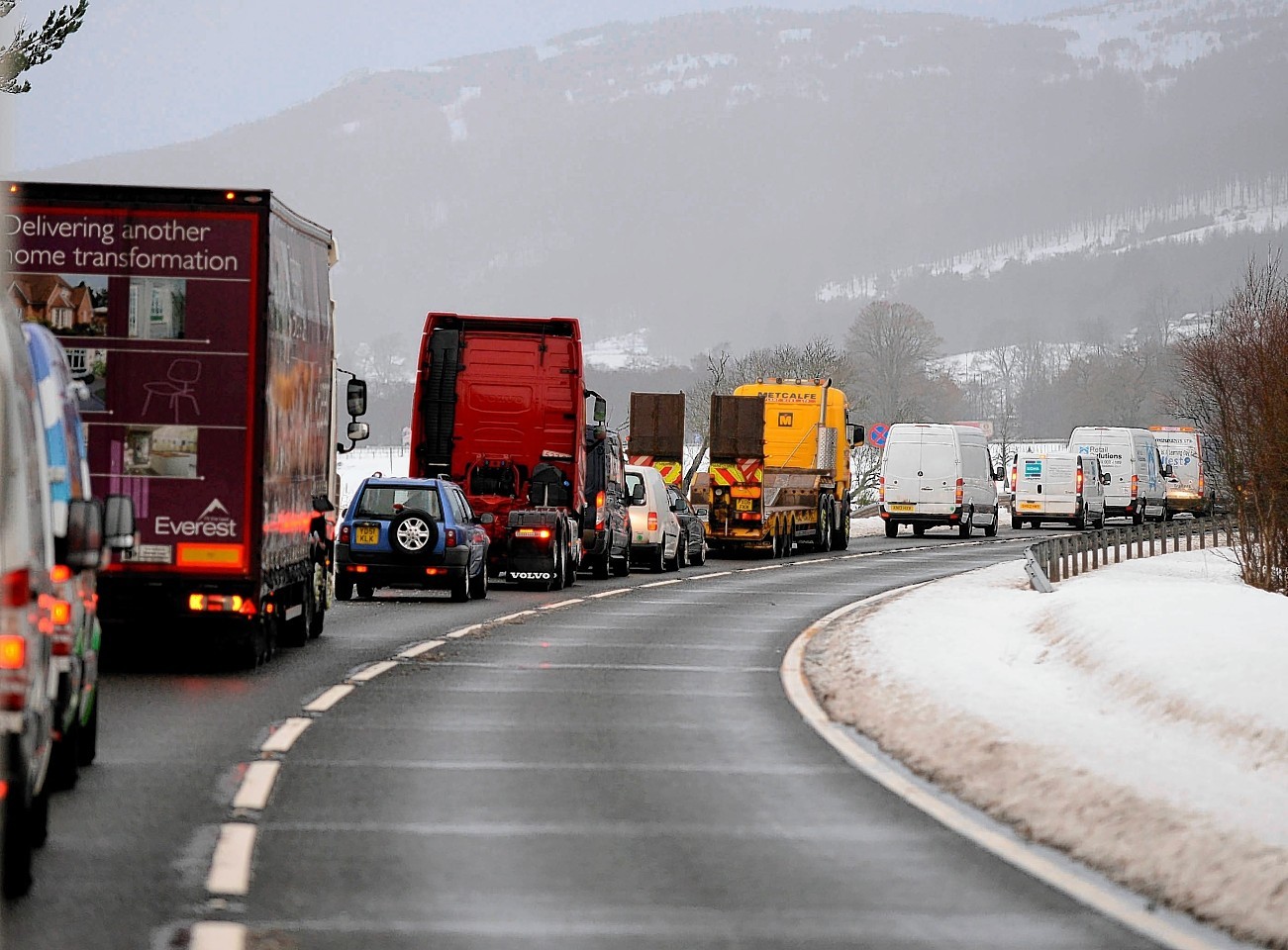 MSP Murdo Fraser has urged transport chiefs to "move at pace" to dual the A9 after statistics revealed the north road was closed for the equivalent of almost five days last year due to serious accidents.
It has also emerged that the Perth to Inverness route was closed on 17 more occasions than any other road in Perth and Kinross, Fife, Stirling and Clackmannanshire during the same period.
The MSP said the "horrific" statistics underlined the need for the notorious trunk road to be dualled as soon as possible to crack-down on the number of serious accidents.
The Scottish Government has pledged £3billion to dual the route by 2025, and work on the first phase of construction – =a five-mile section from Kincraig to Dalraddy – will start this year.
In the meantime, controversial average-speed cameras have been installed on the A9 in a move which ministers insist will cut the accident and fatality rate.
Just this week, police and Transport Scotland came under fire after refusing to reveal under a Freedom of Information request from the Press and Journal how many motorists have been snared by the so-called "yellow vultures" so far.
The information was meant to be available by January 21, but the bodies claimed they were still assessing the statistics and would not publish them until next week.
Yesterday, figures revealed in a Parliamentary Question submitted by Murdo Fraser MSP showed the scale of the closures on main trunk routes in Scotland.
On the A9, there were 38 accidents, resulting in road closures in 2012, 47 in 2013 and 35 last year.
The average closure time was between three hours and seven minutes and three hours and 23 minutes.
In comparison on the A90, there were 12 accidents in 2012 that forced the road to be closed, 20 in 2013 and 14 in 2014.
Mr Fraser said the economic impact to communities in the north of Scotland as a result of the increased rate of closures had yet to be fully analysed, but he believed it could reach millions of pounds.
He said "only a dualled road" would make travelling on the A9 safer.
"The A9 is closed more frequently than any other trunk road in Perth and Kinross, Fife, Stirling and Clackmannanshire," he said.
"The human loss as a result of this is devastating but there is also a massive economic cost for the communities north of Perth.
"Until the road between Perth and Inverness is completely dualled, horrific statistics like these will continue to be the norm.
"I would encourage the government to move at pace with their dualling project, not just for the sake of drivers and families but for the communities whose livelihoods are disproportionately affected by road closures."