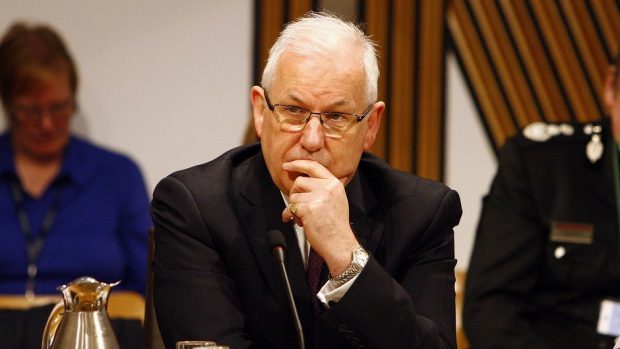 The head of Scotland's police force watchdog has claimed advanced technology can replace local knowledge when north-east police control rooms close down.
Andrew Flanagan was speaking after visiting the Inverness command centre, which is slated for closure along with its counterpart in Aberdeen.
Staff in Inverness will be transferred to work on other internal police duties such as background checking, while the Aberdeen control room will close completely, leaving emergency calls to be handled in Dundee or the central belt.
However, concerns have been raised about the loss of local knowledge and the possible impact on policing.
The final decision on closing the control rooms will be taken by the force's civilian watchdog, the Scottish Police Authority. Mr Flanagan assumed the chairmanship of that body last year.
Speaking after meeting police staff and local politicians, he said that concern about the loss of local knowledge was "understandable" but said that technology could fill in the gaps.
He added after the meeting he detected a feeling of "reassurance" from local politicians about the future standard of the service.
He said: "When a call comes through, the technology is such that it immediately brings up where the call is coming from and brings up a map of the location, so you are pinpointing it, even before it comes to saying 'Police Scotland, how can I help you?'
"You are immediately getting reference information and they have more detailed systems which actually build in a lot of local knowledge.
"I was at the control centre in Inverness myself and the issue which most often came up was understanding accents, local dialects or when somebody refers to something by its colloquial name or says something like: 'You just go past the Spar and down by the church….
"Those are where some of the concerns arise, but from speaking to some of the service staff, they told me it doesn't take that long to build that [local knowledge] up with the tools they have."
Highland Council leader Margaret Davidson responded that the police had a "considerable mountain to climb" to address concerns.
She added: "We have been very clear that we want to retain the control room in Inverness and I am sure the people of Aberdeen will be in the same place."