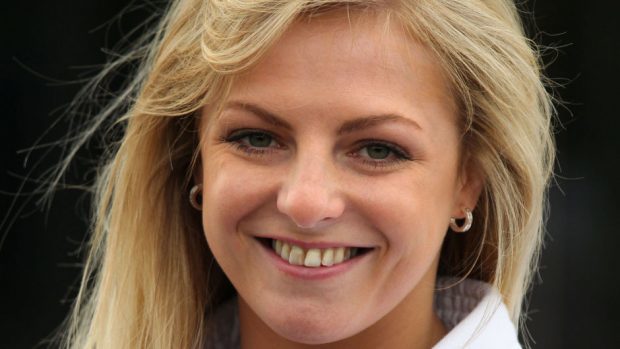 The family of a Highland judo star critically injured in a motorbike accident in Vietnam have said they are very confident of her recovery after she returned to Scotland.
Commonwealth Games medallist Stephanie Inglis, 27, from Daviot was flown into Edinburgh Airport by private air ambulance on Monday.
Her parents Robert and Alison Inglis last night updated well-wishers, and donors who have raised more than £300,000 for her medical bills.
Mrs Inglis said: "The doctors are still running tests but we're certainly not getting reports that we're looking at death – we're now looking at life.
"It's too early for them to tell us anything about what we can expect from her but we're confident now."
Mr Inglis added: "We're very confident now.
"She acknowledges us. She can't speak, obviously, but with a little nod of the head you know she understands and that is a marvellous thing, that she knows where we are and that she knows that it's us.
"When we hold her hand, it's like she doesn't want to let it go. She squeezes it hard and she tries to keep it."
Ms Inglis's childhood friend and fellow judo competitor Khalid Gehlan set up a campaign after the sport star's travel insurance was deemed invalid following the accident on May 12.
She suffered head injuries when her skirt caught in the wheel of a motorcycle taxi and pulled her off the bike on her way to work teaching English in Ha Long.
Doctors in Vietnam initially gave her a 1% chance of survival but she emerged from a medically-induced coma last week.
Mr Inglis put his daughter's recovery down to her "fighting spirit" honed through years of judo practice.
He said: "With her training she has done through all of those years in her sport, her fighting spirit, I would talk to her and say: 'Steph, you're going to get better, it's going to take time, but you're going to have to exercise, you're going to have to do all the things that you have been doing all of your life and start fighting again'.
"She was moving her leg, she was putting it down slowly and you could see she was in pain, but she was moving it up and down constantly, and I could see her with half her left eye open – the right eye wouldn't open – and she was trying to move one hand and one leg.
"I said: 'Steph, be careful, just take your time'. But she is a worker and she wants to do it."