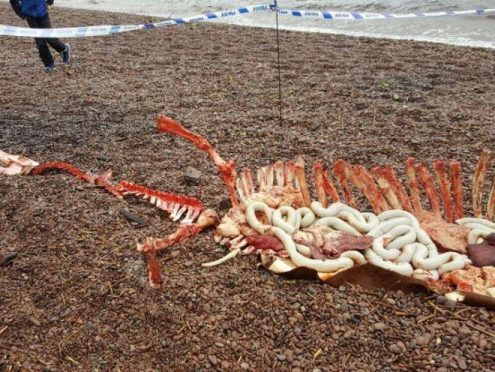 Nessie fans were left fearing the worst after what appeared to be the remains of the beloved monster were found washed up on the shores of Dores beach.
But the mystery was soon solved as it emerged the unusual looking carcass was nothing more sinister than a prop for a new television drama being filmed in the area.
The gory scene was stumbled upon by a member of the public and provoked considerable debate on social media about the fate of Nessie.
It emerged yesterday that the "body" will appear in the upcoming drama Loch Ness, with a film crew having been shooting scenes in the area earlier this week.
It included an evening and overnight shoot on Tuesday into Wednesday.
It is understood that the carcass will feature in the show as part of a prank by local children to persuade people the monster had been found dead.
The crew were filming in and around Dores on Monday and Tuesday this week, primarily around the beach at the northern end of the loch.
Few details have been released about the programme, which will air early next year on ITV1.
But in a letter to locals explaining the filming, unit manager Tim Maskell revealed that the six-part show will be set in the fictional town of Lochnafoy and tells the story of a community being preyed on by a serial killer.
The filming involved around 40 crew filming on the beach.
He added that they were working to treat local houses with the "utmost respect" while working "unsociable" hours.
It is the second monster find around Loch Ness this year which turned out to be related to the entertainment industry.
A survey by an underwater robot found a 30ft monster shaped discovery on the bottom of the loch.
The find was found to be a prop which sank into the loch after being used during the filming of the 1970 Billy Wilder film The Private Life of Sherlock Holmes.
Previous underwater discoveries made on the loch include a Wellington bomber from World War II, a 100-year-old Zulu class sailing fishing vessel and parts of John Cobb's water speed record attempt craft Crusader, which crashed at over 200mph in 1952.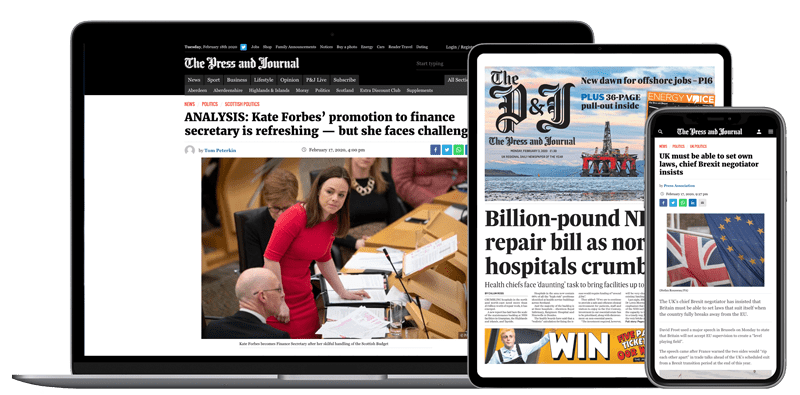 Help support quality local journalism … become a digital subscriber to The Press and Journal
For as little as £5.99 a month you can access all of our content, including Premium articles.
Subscribe