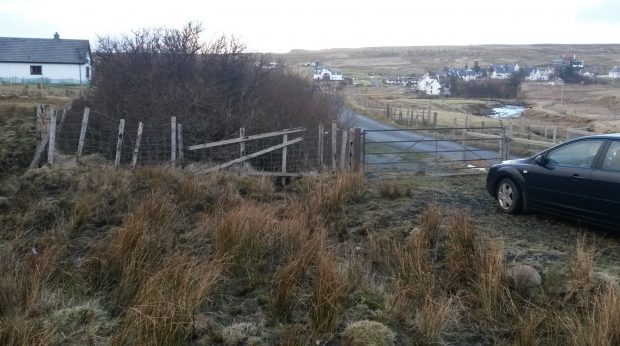 A north Skye community has taken an important step towards building six new affordable homes in an attempt to stop young people and families leaving the area.
It is 17 years since the last affordable properties were built in Staffin.
And Staffin Community Trust (SCT) has now signed a Memorandum of Agreement with Lochalsh and Skye Housing Association (LSHA) and Highlands Small Communities Housing Trust (HSCHT) to work together on the new development, which could also provide space for local businesses.
In 2014, HSCHT published a report which highlighted that Staffin was losing residents due to the lack of suitable and affordable accommodation.
The school roll has dropped from a high of more than 50 pupils around 10 years ago to only 14 children.
SCT is aware of families leaving Staffin to move to Portree for housing and a recent economic report carried out for the trust found that Staffin's resident population had plummeted by 5% – 30 people – between 2009 and 2013.
Meanwhile, the population of Portree, which is 25 minutes' drive south of Staffin and has enjoyed significant housing development in recent years, grew by 11% in the last decade.
SCT wants to see at least 10 new affordable homes built in Staffin by 2020 and has been working closely with LSHA and HSCHT over the past two years on investigating potential sites in Staffin.
It has now identified a central flat site on the Stenscholl Common Grazing, close to Staffin Primary School and all the main shops and services, as its preferred development site.
SCT chairman Donald MacDonald said: "The trust has invested a huge amount of time in this project, which we see as being essential to the long-term viability of the community and the local services.
"We hope that these houses will be occupied by young families and welcome expressions of interest."