 Western Isles Council is to seek urgent meetings with two rival airlines amid fears a price war on the Stornoway-Glasgow route may threaten the long term viability of flights.
Eastern Airways is fighting Loganair for customers as they prepare to go head-to-head on a number of Hebridean and northern isles services.
A price war has kicked off on the Stornoway – Glasgow flights with the newcomers offering outbound fights for just under £50, while Loganair's cheapest standard price is £66.
But Loganair insists its rival's baggage charges would erode any savings.
Loganair presently has an effective monopoly on the vast majority of mainland to island routes but now Eastern – in a joint venture with Flybe – has jumped into fray to compete on the busier routes.
A Western Isles Council spokesman said: "We have yet to ascertain from the airlines the finer detail of what is being proposed.
"However, at this stage it appears that the development may, in the short-term at least, introduce an element of competition and greater choice, flexibility and affordability for customers travelling on certain routes to and from the Western Isles.
"We shall be seeking meetings with all the airlines involved as soon as possible to enable us to develop a clearer picture of what the announcement may mean for the longer-term sustainability of air services to the Western Isles."
Loganair boss Jonathan Hinkles said: "Flybe is intent on challenging us head-to-head on a few of our traditional and established routes that make up our extensive network in Scotland.
"We are Scotland's Airline and I can promise them that we are up for the fight."
Christine Ourmieres-Widener, Flybe's chief executive said the alliance with Eastern Airways is an "excellent opportunity" to strengthen the Flybe network.
Richard Lake, chief executive of Eastern Airways said the set-up "broadens our distribution and enhances connection opportunities for our customers through Flybe's global airline association".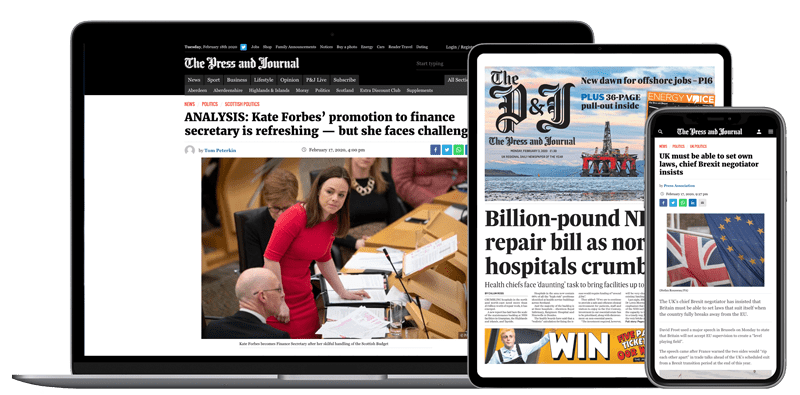 Help support quality local journalism … become a digital subscriber to The Press and Journal
For as little as £5.99 a month you can access all of our content, including Premium articles.
Subscribe