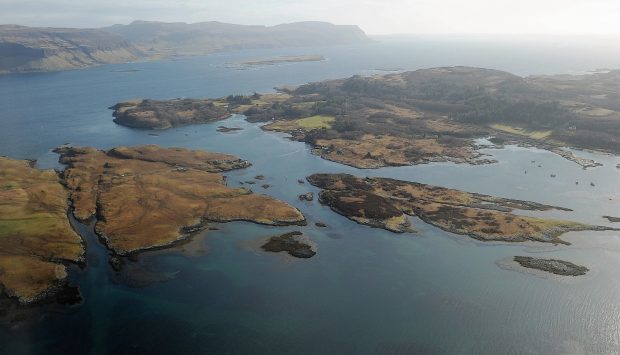 A tiny island with 16 residents has been taken off the open market after a community buy-out bid was launched.
Ulva, off the western coast of Mull, was being advertised for offers in excess of £4.25million.
But now the North West Mull Community Woodland Company (NWMCWC) has applied to Scottish Government ministers under community right-to-buy legislation.
The group wants to manage the estate "to provide sustainable benefits to the community" and for future generations, including the "repopulation of the island".
Under the Land Reform (Scotland) Act 2003, joint agents Knight Frank and Bell Ingram have removed the property from the market.
In a newsletter to its members, NWMCWC said: "This is just the first step of many towards our ambition to buy Ulva and its associated holdings at Ulva Ferry for the community.
"Over the coming weeks we will be carrying out a feasibility study to help us prepare a detailed business plan and management strategy.
"An important part of that feasibility study will be consultation with our members and more widely, to seek views on the plans as they develop."
The island is approximately 7.5miles long and 2.5miles wide.
It has around 16 residents and has attracted many famous names over the years, including explorer David Livingstone and children's author Beatrix Potter.
Ulva is currently owned by Jamie Howard, who inherited it from his mother following her death in 2014.
The sale includes Ulva House plus nine other residential properties, a church and a tearoom.
Mr Howard said there had already been some interest.
Speaking about the possible community buy-out, he said: "It is early days. We are aware of a late application which was received yesterday.
"There is a very established chain of events under the legislation which we will undergo. At the end of the day, we would want the best for Ulva.
"This has been my home for 30 years, so obviously I have its best interests at heart."
A Scottish Government spokeswoman said: "Ministers have received an application under community right-to-buy legislation from North West Mull Community Woodland Company Limited, over the Isle of Ulva.
"As part of the legislative process a prohibition was issued on the landowner on July 18, 2017, inviting them to provide any comments on the application.
"Ministers will make a decision on the case upon receipt of all relevant information."
A decision will be taken no later than August 17.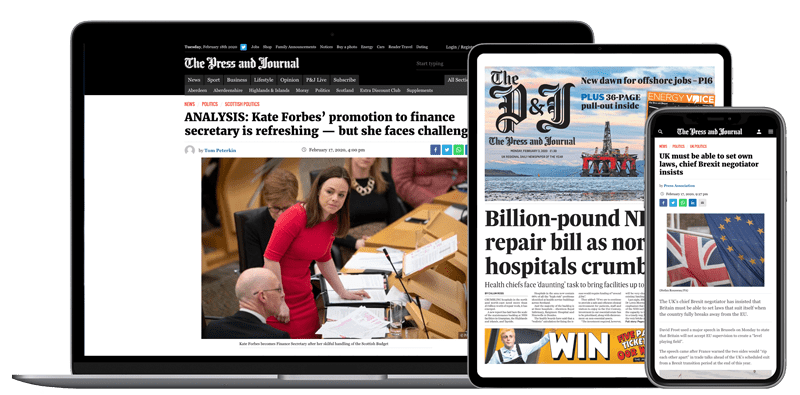 Help support quality local journalism … become a digital subscriber to The Press and Journal
For as little as £5.99 a month you can access all of our content, including Premium articles.
Subscribe