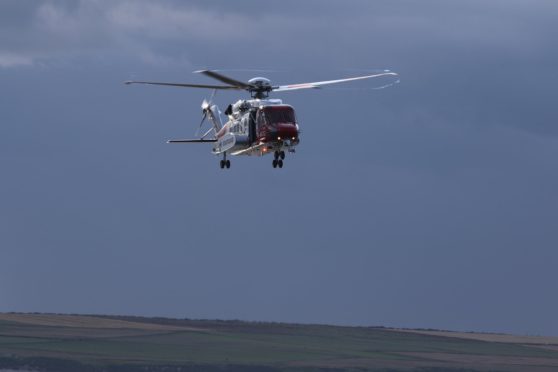 An unwell crewman is currently being transferred from an off-shore standby vessel after falling unwell earlier today.
The vessel, located in the North Sea approximately 90 nautical miles east of Sumburgh, alerted the Coastguard Operations Centre in Shetland to the incident around 2.40pm.
Rescue 900 from Sumburgh has been sent to assist and evacuate the unwell crewman.
The helicopter is heading for Sumburgh Airport due to the weather conditions and will hand the casualty into the care of the Scottish Ambulance Service upon touchdown.