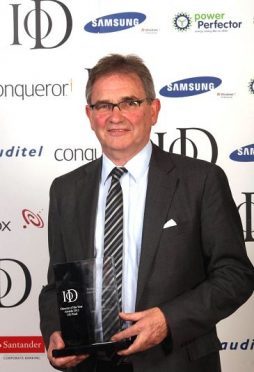 An islander who has played a big part in the resurgence of Harris Tweed has been made a CBE for services to business.
Former Labour MP Brian Wilson has been honoured for services to charity and to business in Scotland.
Commander of the Order of the British Empire is the highest ranking OBE award.
Mr Wilson, 71, is chairman of Harris Tweed Hebrides, which has been credited with leading the industry out of a protracted crisis.
He lives at Uig on Lewis and is also a director of Celtic Football Club and Visiting Professor at the University of Strathclyde.
Born in Dunoon, he was the founding editor and publisher of The West Highland Free Press in 1972.
Elected to the Cunninghame North seat in 1987, Mr Wilson served in the Scotland Office, as well as a trade minister, a minister of state for Africa and for industry, between Labour's landslide victory in 1997 and his retirement from front-line politics in 2005.
Speaking about his honour, Mr Wilson told the PA news agency: "I was surprised by it. I neither sought nor expected anything.
"I spoke to a couple of people and asked them if I should take it and the unanimous view was that I should.
"I turned down the Lords when I was in politics, but I think this is more of a recognition of everyone who has been involved in the Harris Tweed revival.
"I thought on balance to take it."
Mr Wilson said he believes the award is more for those who have helped him lead Harris Tweed out of trouble, than for himself.
He set up the company in 2008, "when the industry was at a low ebb."
He added: "I think it's generally accepted that we have led the revival of an industry that's in a pretty perilous condition."
"It is quite a nice recognition for myself and the people I work with.
He played his "private" charity work down and said: "A lot of people do more for charity than I do."
Mr Wilson added: "Harris Tweed is a tremendous story and a privilege to be involved in. A lot of other people have contributed to that success. It gives work to a few hundred people on the island."
He served as a Minister of State for six years until 2003 asked by Tony Blair to act as the Prime Minister's Special Representative on Overseas Trade.
After leaving parliament, he has continued to do trade promotion work for the government.