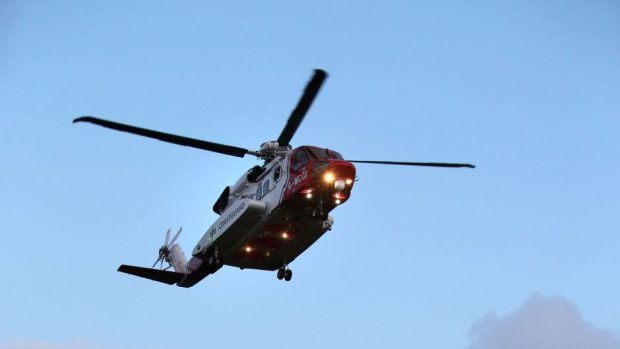 Two fishermen were missing feared drowned last night as a major search centred on an Orkney loch.
Police were unable to confirm local reports that body had been recovered from Loch Boardhouse, near Birsay.
A coastguard helicopter scoured the loch yesterday, with help from police, fire service, coastguard volunteers and locals.
A police spokesman said: "Police and partners are currently searching the area around Loch of Boardhouse near Birsay, Orkney, following concern raised for two men who are believed to have left an address in Dounby to fish on the loch.
"A report was received around 11.30am on Wednesday August 3 and following local inquiry searches of the loch area commenced this afternoon involving police officers, Scottish Fire and Rescue, Coastguard personnel and members of the local community."
Dave Davidson, owner of the Barony Hotel, which overlooks Loch of Boardhouse, said: "There has been a helicopter here all afternoon searching the loch.
"Two fishermen are missing. It's an inland freshwater loch, it is a reservoir for the island. It is only wild brown trout that we have here. It's not so popular with fishermen in August, we get a few now and again but May and June are the busiest months."
There were local reports of a "Jeep" type vehicle being found near the loch.
Councillor Harvey Johnston, who lives near Dounby, said: "I did see the helicopters searching the loch.
"It's just a normal fishing loch and the weather has been reasonably benign. It is a bit overcast today.
"The police must have some evidence that they were at the loch, or they wouldn't be searching it, as they could have just gone off the island."
A spokeswoman for the MCA said last night: "At about 1pm Police Scotland requested UK Coastguard assistance in the search for two missing people in the Birsay area of north-west mainland Orkney, Scotland.
"Kirkwall, Stromness and St Margaret's Hope Coastguard Rescue Teams have been sent to assist in the search.
"UK Coastguard search and rescue helicopter based at Sumburgh carried out an extensive search of the area and has now been stood down. The Coastguard Rescue Teams remain on scene.
"This incident is still ongoing."
The fire service confirmed they had been involved in the operation and sent two crews to the scene.
A spokesman said: "We sent two fire and rescue crews from Stromness who assisted police and coastguard personnel.
"Our crews left the scene shortly after 3pm."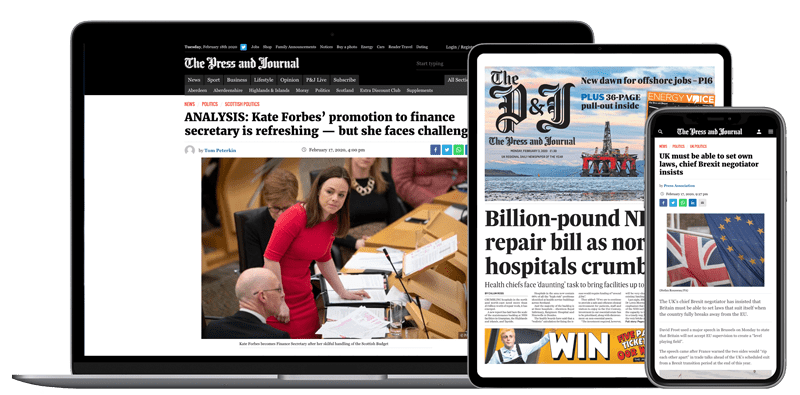 Help support quality local journalism … become a digital subscriber to The Press and Journal
For as little as £5.99 a month you can access all of our content, including Premium articles.
Subscribe