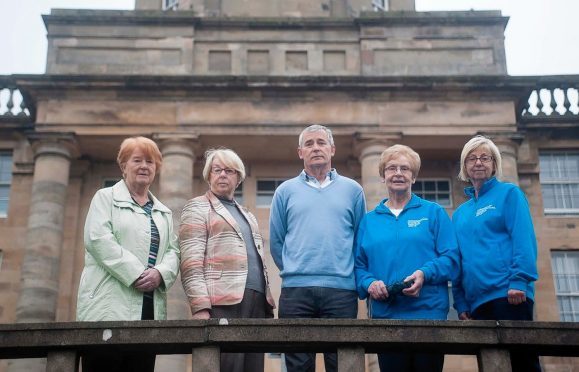 Parkinson's sufferers in Moray have been left without a lifeline support service after the only specialist nurse in the region resigned.
Local services for about 200 people with the neurological condition had already been plunged into crisis when a doctor at Dr Gray's Hospital in Elgin retired and another took a sabbatical.
NHS Grampian was forced to bring in a temporary consultant and last night campaigners and politicians called for urgent action from the health board to replace the departing nurse.
Katherine Crawford, the Scotland director of Parkinson's UK, said people were "extremely anxious" following the resignation.
She said: "This is desperately disappointing news that comes on top of NHS Grampian's failure to fill consultant vacancies.
"We know that local people with Parkinson's and their families have been extremely anxious about how their Parkinson's care will be managed, and losing their highly valued specialist nurse will only compound their concerns.
She added: "National standards for Parkinson's make clear that ongoing access to a Parkinson's nurse and specialist consultant is essential to manage this complex condition.
"The health board must act immediately to ensure that the 200 people with Parkinson's in Moray have access to a properly resourced Parkinson's service in the short, medium and long term."
One patient who relied on the service was Anne Paxton, who has had the condition for seven years.
She said: "It was announced at the end of a meeting and we are all completely devastated.
"This is very worrying, the nurse was extremely able and has the same sort of personality as the doctors.
"None of us have any idea why she has gone."
Highlands and Islands MSP Douglas Ross said he had been given assurances there would be no loss of neurological services in the area.
The Conservative politician said: "Coming just a few weeks after being told by NHS Grampian that they would be appointing a locum consultant to cover neurological services in Moray this announcement is a serious blow to those who rely on the services of the specialist nurse.
"It is fundamentally clear that ongoing access to a Parkinson's nurse and specialist consultant is essential for people in Moray to manage this complex condition.
"Continuity of care is vital as Parkinson's is such an individual condition, affecting people differently, and the prospect of many facing long, debilitating journeys to Aberdeen to be seen by a consultant does little for their health and wellbeing.
"Malcolm Wright, the chief executive of NHS Grampian, assured me there would be no removal of vital neurological services from Moray and it's imperative that the board now take urgent action to ensure that people in the area have access to a properly resourced and staffed Parkinson's service."
Moray's SNP MSP Richard Lochhead said the nurse played an "essential role"
He said: "This is deeply concerning news that will worry all affected patients in Moray and comes at a time when local Parkinson's services are already overstretched.
"I know the nurse was not only very hardworking but played an essential role in delivering care for many patients across Moray and I am urgently seeking action from NHS Grampian."
Pamela Gowans, chief officer for the Health and Social Care Partnership Moray, said: "We would like to reassure the public that we are committed to doing everything possible to support Parkinson's patients in Moray and that we are urgently considering our response."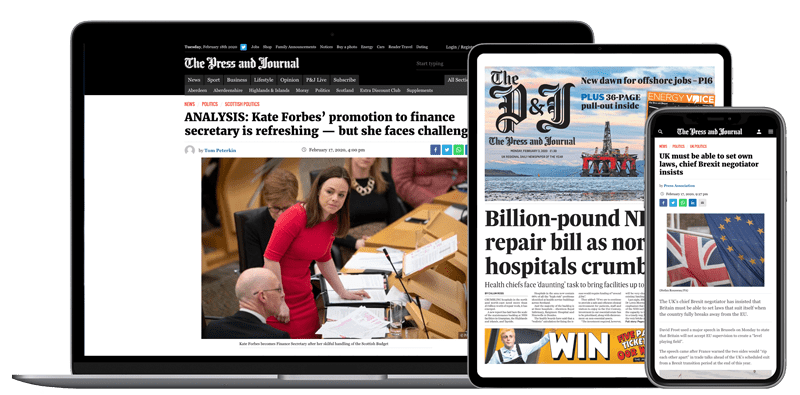 Help support quality local journalism … become a digital subscriber to The Press and Journal
For as little as £5.99 a month you can access all of our content, including Premium articles.
Subscribe