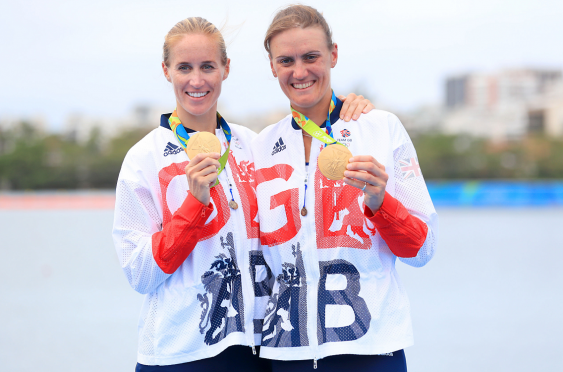 Residents in a Moray town are planning a golden reception for returning Olympic heroine Heather Stanning after her success at the summer's games in Rio.
The Lossiemouth rower became a double champion last month when she surged to her second gold medal, and her victory with rowing partner Helen Glover in the women's pairs event sparked celebrations across her home town.
Her supporters wasted little time in preparing lavish celebrations to mark her return.
The MBE's remarkable sporting achievement will be recognised on Monday when the town's Covesea lighthouse is bathed in golden light.
The chairman of Lossiemouth Community Council, Mike Mulholland, has now confirmed the details of the extravagant homecoming party to be held across the day.
And he encouraged locals to turn out in force to welcome Ms Stanning back to Moray.
Mr Mulholland said: "We are busy putting up banners saying 'welcome home to Lossie's golden girl', and there's a real buzz about her coming back.
"I like to think that the people in the town will be excited to see her on Monday, and will welcome her back with a large turnout."
There will be a reception at Lossiemouth Town Hall at 3.30pm, where locals will be able to question the sports star on her experiences in Rio.
At 7pm, there will be a celebratory buffet at the Stotfield Hotel, and the Covesea lighthouse will be illuminated gold at 8pm to cap off the day.
Ms Stanning, who is also a captain in the army, will then visit schools in Lossiemouth throughout Tuesday.
The community council has teamed with the Lossiemouth Town Hall Committee and the Covesea Lighthouse Community Company to stage the civic reception.
In Brazil, Ms Stanning retained the title she won in London four years ago.
Her proud mum Mary was in the crowd at the Lagoa stadium cheering her on, while dad Tim watched her heroics on TV from Mallaig.
He added: "There was huge relief and pride when they crossed the line."