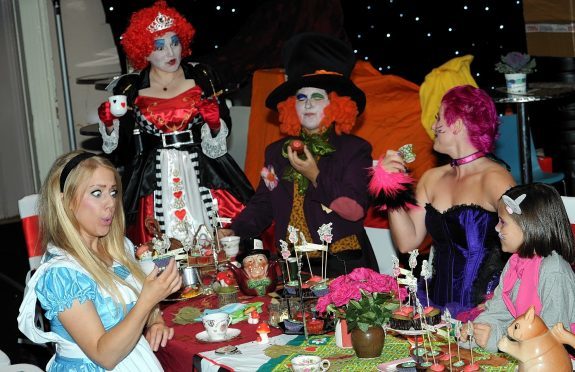 A Moray town was transformed into a wonderland at the weekend as thousands of visitors flocked to its annual Culture Day festivities.
Forres was awash with costumed performers and eye-catching displays during the family celebration on Saturday.
The festival took place at venues across the town, and comprised 75 separate events and 300 creative artists.
During one fantastical performance, children got to join a troupe of actors dressed as the characters from Alice in Wonderland during a recreation of one of the Disney film's most famous scenes.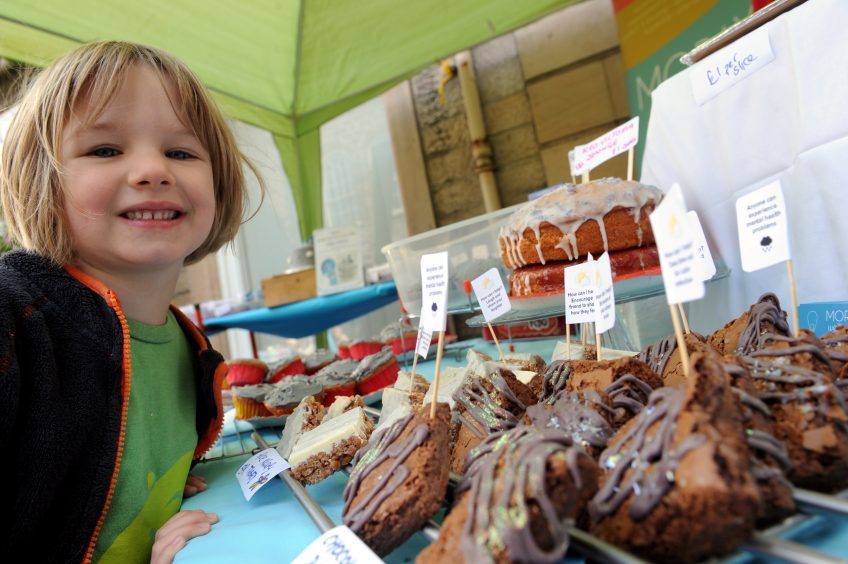 The performers remained in character throughout the reenactment of the Mad Hatter's tea party, and delighted the youngsters with their interpretation of the memorable get-together.
Organisers, Findhorn Bay Arts, believe the turnout trumped last year's – with an estimated 3,500 visitors descending on Forres across the day.
Event director, Kresanna Aigner, hailed the gathering's impact on the local economy.
She said: "I think we must have had at least 3,500 people over the course of the day, and that has a real effect on trade.
"One town centre baker told me that he makes more money on Culture Day than on any other day of the year.
"We had people attend from across the UK and Europe, and I loved watching them mixing with the locals – their faces were all lighting up at the same things.
"It really brought everybody together."
Throughout Saturday, people visiting the centre of the town were greeted by street performers showing off their skills.
Highlands multimedia firm Arts in Motion toured the streets with a mechanical dog – which piqued the curiosity of several genuine canines.
The outfit's Ciara Turnbull and Hannah Myers also paraded a life-size mechanical replica of a horse, a feat of engineering that turned countless heads.
Gypsy traveller musician, Mr Moon and the Beautiful Dream, added to the eclectic mix by playing folk tunes on his fiddle.
The event took place as part of the biennial Findhorn Bay Arts Festival, which brings culture enthusiasts from far and wide to the region's coast.
The six-day jamboree will conclude this evening with a Scottish Opera performance called The Elixir of Love at Elgin Town Hall.