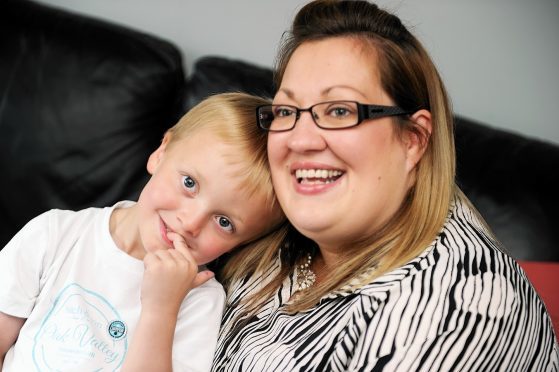 A Moray mum who is campaigning to highlight her son's severe allergies has resolved to raise money to help children facing similar struggles.
Since launching a crusade to increase awareness of five-year-old Mason's condition last month, Kelly Hale has been "overwhelmed" by the response she has received.
She has been inundated with offers of prizes for raffles, and people asking for details on how to donate money to help youngsters blighted by allergies.
The Buckie 29-year-old admitted last night she had been taken aback by the response, and revealed she has now transformed her campaign from one aimed purely at raising awareness into a drive for funds as well.
She has spoken with representatives from the ARCHIE Foundation, Royal Aberdeen Children's Hospital's official charity, about how any money she collects could best be spent.
Mrs Hale said: "Fundraising was never my intention, all I wanted to do was promote awareness of how bad allergic reactions can be.
"But people are so keen to donate, and if we can put any funding towards the hospital that would be amazing.
"It's been absolutely crazy, the amount of support Mason and I have received has been overwhelming."
The Millbank Primary School pupil is allergic to nuts, eggs, fish, oranges, avocado, soya and latex – and his family have spent £7,000 on trips to London, Manchester and Glasgow to speak with specialists.
Mrs Hale handed out an information pack to pupils and parents at his school, offering guidance on the signs that Mason is having an allergic reaction.
And she is now distributing leaflets with allergy advice across the area, in response to demand.
The ARCHIE Foundation's fundraising manager, Claire Bush, explained how the money raised could help children with allergies across the north-east.
She said: "Royal Aberdeen Children's Hospital has a specialist nurse in the field of allergies and immunology, and we supplement her NHS training with bursaries to enable her to attend additional advanced training in her specialist fields.
"She is then able to bring that knowledge back, and share it with other medical staff, raising awareness of the subjects and the care required.
"By raising funds towards immunology and allergy awareness, Kelly and Mason Hale would help us to make a real difference to the support we can offer and we are extremely grateful to them."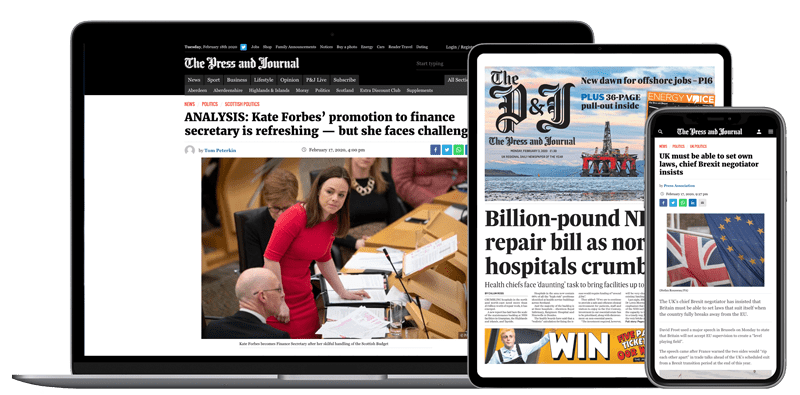 Help support quality local journalism … become a digital subscriber to The Press and Journal
For as little as £5.99 a month you can access all of our content, including Premium articles.
Subscribe