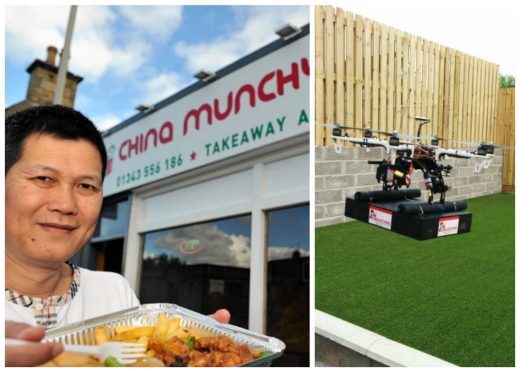 A new Chinese takeaway in Moray is aiming high with plans to use drones to deliver meals.
Restaurant owner Tony Liang insists the idea is not a flight of fancy, and has lodged an application with the Civil Aviation
Authority (CAA) for permission to fly the devices to customers' homes.
Mr Liang opened the China Muchy Box on Elgin's North Street less than a week ago, and yesterday outlined his ambitions for the business.
He said that drones could soar from a base in the town at 200mph, and drop off piping hot orders to people in places like Forres and Buckie within minutes.
The 46-year-old added: "I have applied for a licence from the CAA, and I'm confident this idea can work as we do have an experienced pilot.
"We have another shop in Dundee, and have already carried out test runs to parks around there which have come off well.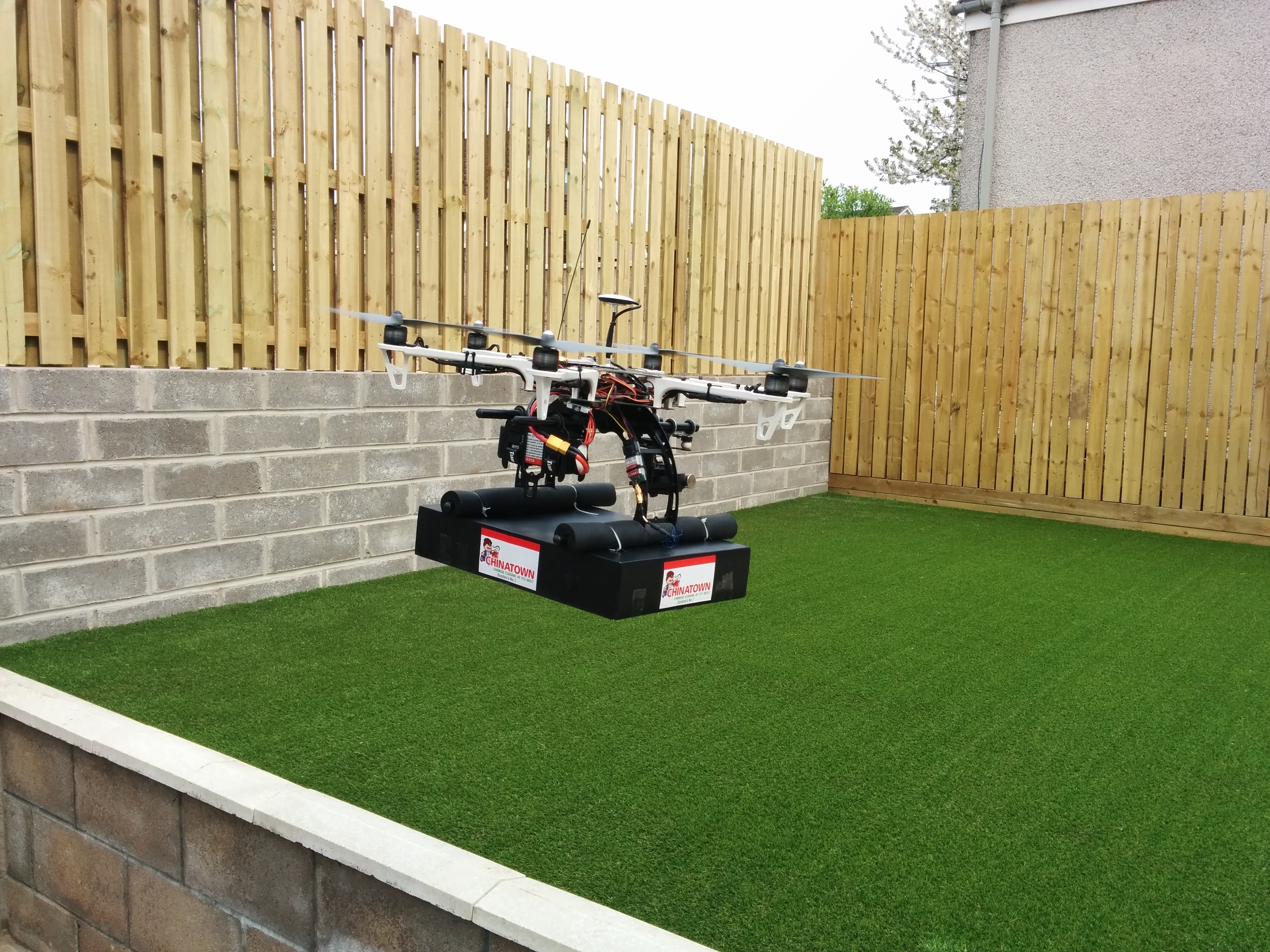 "There would be certain rules, like we could only deliver to customers with a garden for the drone to land in.
"With drones there isn't any traffic and they can reach 200mph, so meals would arrive quickly with people."
However, the CAA says that there are strict rules governing the commercial use of the gadgets.
A spokesman said: "Anyone operating a drone must do so responsibly and observe all relevant regulations.
"The rules for flying drones are designed to keep all airspace users safe.
"Drone users have to understand that when taking to the skies they are potentially flying close to one of the busiest areas of airspace in the world – a complex system that brings together all manner of aircraft."
Businesses applying to use the devices must complete an authorised training course and then apply to the CAA for a licence.
The organisation also insists that commercial operators must make a specific request if they wish to send the aircraft within 164ft of buildings, structures or people.
But Mr Liang highlighted a recent development where internet retailer Amazon was granted special permission to carry out test deliveries using the unmanned aircraft.
He remains optimistic that the strict flying restrictions governing UK airspace could also be eased in his case as well.