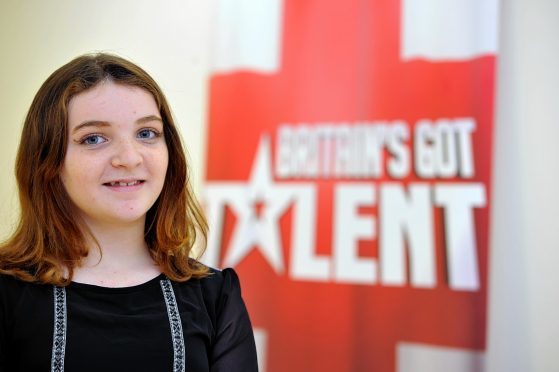 A young star stole the show yesterday as she dazzled scouts during auditions for one of TV's most popular talent shows.
Eleven-year-old Star McGrath was among the hopefuls trying out for Britain's Got Talent when the auditions reached Elgin.
The P7 pupil at Portsoy Primary School performed a stunning rendition of Canadian pop star Ruth B's single, Lost Boy.
Proud mum, Claire McGrath, said her daughter has "always" had a passion for singing and performed at the Portsoy Boat Festival last year.
She added: "Star was excited but nervous about performing for Britain's Got Talent, so we're delighted she did so well."
Star, from Sandend, was one of dozens of hopefuls who seized their chance at appearing on the TV contest.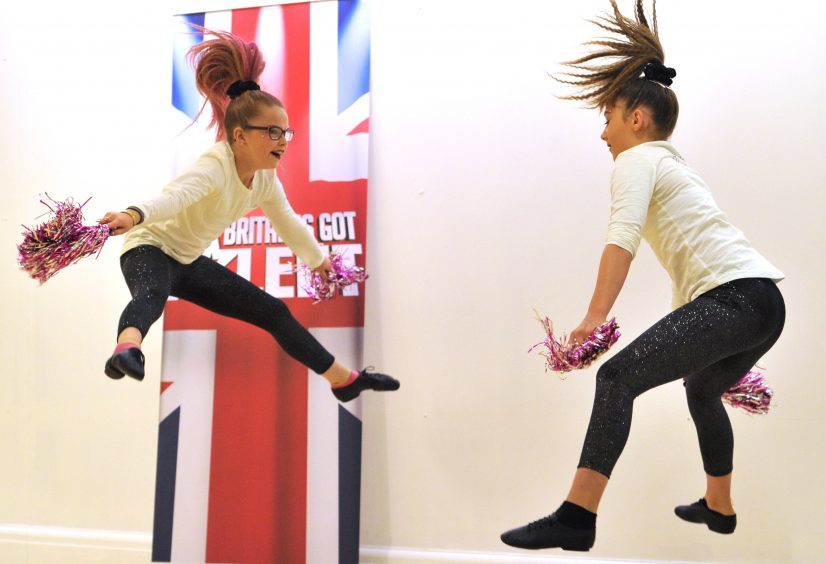 First up was Lynda Dean – who describes herself as the White Witch of Elgin and offers tours around parts of the town she believes to be haunted.
Ms Dean said she used her powers to tell crew members facts about themselves which she had no earthly means of knowing.
Forres cheerleaders Amy Mackenzie and Morgan Petrie, both 11, impressed scouts with a stunning array of cartwheels, star jumps and high kicks.
The pals bonded over their shared love of cheerleading, and have performed side by side for years.
Amy said: "I've always wanted to go on Britain's Got Talent, but the auditions have usually been too far away.
"But now we have our chance, and we worked out a whole new routine especially for it."
Rafford eight-year-old, Sophia Aykroyd, sang Some Day My Prince Will Come from Disney's Snow White.
The musical youngster played the princess during a retelling of the legendary fairy tale at Forres Town Hall last year.
Charity shop volunteer, Mark Finch, performed his own version of Joe Dolce's 1981 hit Shaddup You Face – complete with amended lyrics referencing jockey Frankie Dettori.
Mr Finch is a karaoke enthusiast, and says the quirky reworking has become his party piece in recent years.
Talent manager, Gabriella Colasurdo, praised the variety of acts that turned out at St Giles Shopping Centre during the session, which ran from 11am to 4pm.
She added: "Everything we film is seen by the producers, so the auditions go back to some very important people."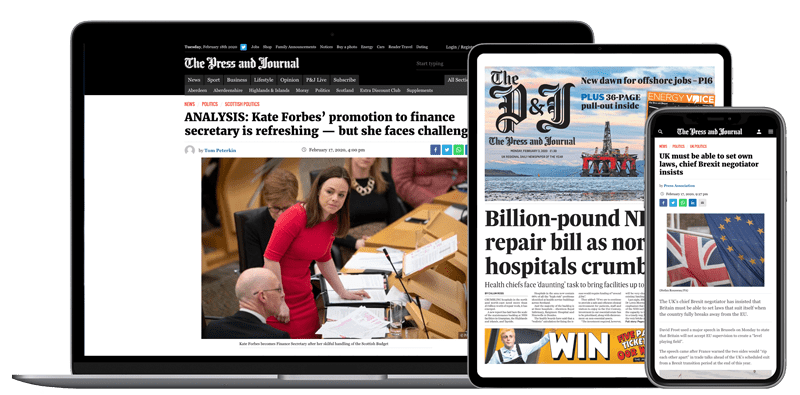 Help support quality local journalism … become a digital subscriber to The Press and Journal
For as little as £5.99 a month you can access all of our content, including Premium articles.
Subscribe