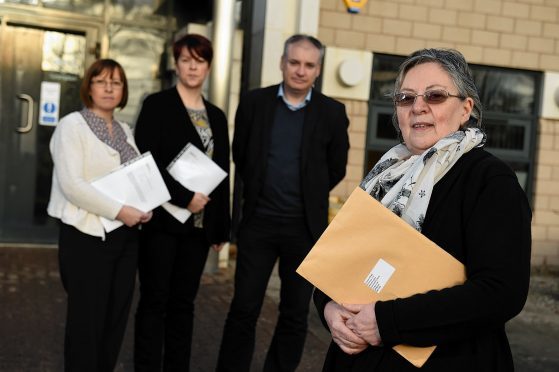 A grieving family campaigning for better mortuary conditions yesterday handed a petition to NHS Grampian.
Maryan Whyte endured an "absolutely horrendous experience" when she was taken to Spynie Mortuary, near Elgin, to identify her husband Frank who died in a boating accident in Findhorn Bay in May.
Determined to spare other grieving families the same fate, the Forres widow kick-started a campaign for better facilities.
The 360-signature petition calling for a "fit for purpose mortuary for Moray" was handed to health board staff by Mrs Whyte and her daughters Sharon Robertson, 44, and Natalie Whyte, 41.
Miss Whyte said the family's last chance to say goodbye to her father had taken place in a "horrible, dingy, dark derelict building with no facilities".
She added: "You kind of hope it was an isolated incident but it is happening right across the country.
"There are people all over the place going through the same horrendous experience.
"We want other people to have a gentler last memory of their loved ones."
Moray MSP Richard Lochhead, who led a debate in the Scottish Parliament in support of the Whyte family's campaign, said Scottish ministers were already investigating the state of the nation's mortuaries.
He said: "We have put the condition of our mortuaries on the national agenda following this family's own horrific experience in Moray after they lost husband and father Frank in a tragic accident.
"The campaign has already made its mark in that NHS Grampian has already changed arrangements in Moray with Spynie Mortuary no longer being used for identification purposes.
"Whilst the last thing they expected to be doing after their recent bereavement was launching a national campaign, the Whyte family are going to make a real difference to other families both in Moray and across Scotland."
A spokeswoman for NHS Grampian confirmed that following the family's distressing experience, permanent alternative arrangements had been put in place in Moray, including the use of facilities at Dr Gray's Hospital and local undertakers.
She added: "There is now planning underway to address the long term requirements for Moray and Mrs Whyte is involved in this process."
The petition was also handed to Moray Council on Friday.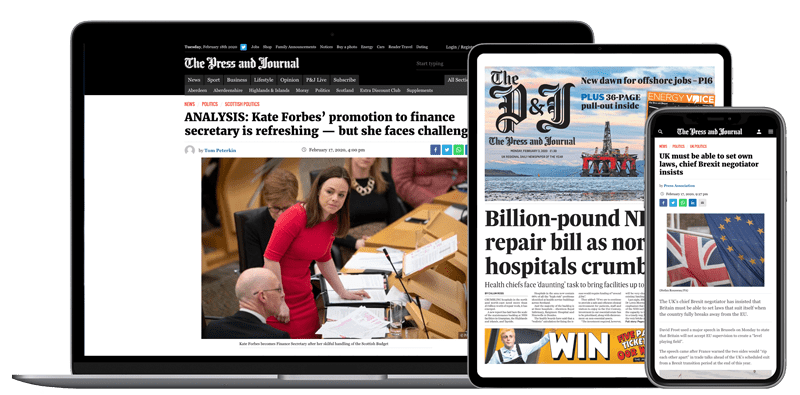 Help support quality local journalism … become a digital subscriber to The Press and Journal
For as little as £5.99 a month you can access all of our content, including Premium articles.
Subscribe