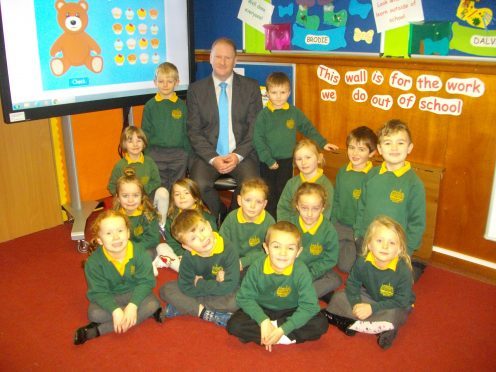 A village primary school in Moray has expressed astonishment at being named the best in Scotland by an up-market magazine.
Tatler has picked Dyke for its annual guide to the best state schools after it was nominated by parents of former pupils.
Staff were praised for making learning fun for the 90 pupils and going out of their way to involve the children in a wide range of sports and activities.
The rural school was the only amenity from Scotland to make it into the magazine's list – an accolade of which head teacher Stephen Simpson is immensely proud.
He said: "We've all been taken aback by it really. It has come as a big surprise. We're slightly embarrassed by it, but delighted at the same time."
A parent of a former pupil asked Mr Simpson's permission to nominate the school last year because he was so delighted at the quality of the education on offer.
And, although there was no news for a while, staff were stunned at learning they had made the list after being told by a parent.
The community at the school was described in the report as "one big family" and Mr Simpson is adamant that played the biggest part in landing the recognition.
He added: "We think we're very good at making sure we're not just about the learning, but also about supporting the pupils and taking care of their emotional well-being.
"One of the biggest things for us is making them confident, so they are able to deal with all the things life will throw at them."