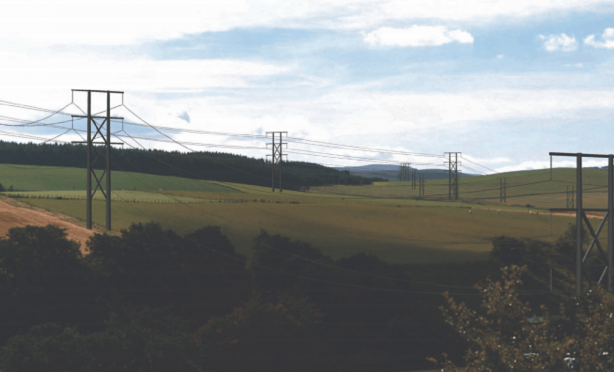 A firm has offered to plant replacement trees in a bid to win approval for a controversial power line through the Speyside countryside.
Scottish and Southern Energy Networks (SSEN) wants to build a 14-mile stretch of 78ft electricity poles to hook the Dorenell wind farm to the national grid.
But the project set the utility firm on a collision course with Forestry Commission Scotland after it was revealed 163 acres of ancient trees would need to be chopped down.
Now SSEN has pledged to reduce the impact on the environment by replanting woodland felled to create the corridor for the cables.
In correspondence between the parties the Forestry Commission accepted the offer is a "suitable compromise".
Up to 135 poles could be needed for the project that will stretch from south of Dufftown to Blackhillock, near Keith.
The controversial proposals saw Moray Council step back from backing the power line after calls were made during a planning committee meeting for the cables to be put underground. Concerns have also been expressed by Marine Scotland and Historic Environment Scotland.
Dufftown bed and breakfast owner Alistair Jeffs said: "On the one hand it's good to see them committing to replanting the trees but I don't know how long it will take them to grow or bed in.
"It's hard to argue against them doing it. Like most things with these kinds of developers they just try and get away with the bare minimum."
Last night a spokesman for the Forestry Commission said woodland was an economic resource for the country and there was a strong presumption to protect it.
He said: "SSEN has committed to produce a plan to protect the most valuable ancient woodland sites and to minimise the tree feeling required to construct the line. We will assess the suitability of this plan once its complete."
A SSEN spokesman said: "As a responsible developer we do all we can to minimise the impact of our activity on the environment, including avoiding where possible the felling of woodland.
"Where this cannot be avoided we are committed to working with stakeholders to help mitigate the impact of our activities.
"We look forward to continuing to work closely with the Forestry Commission to help minimise and mitigate the impact of any tree felling."