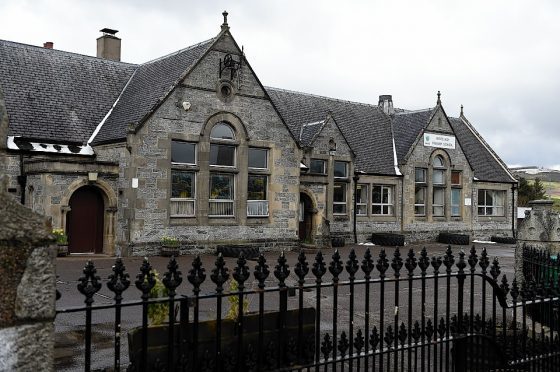 A Speyside school has been criticised for making "insufficient progress" since inspectors gave it a critical report last year.
Teachers at Dufftown's Mortlach Primary have been told to increase pupils' literacy and numeracy skills, and encourage them to play outdoors more.
The fresh Education Scotland report says improvements have not been carried out quickly enough since inspectors' previous visit last April.
A letter sent to parents states: "Strong and prompt action is required to show how children are developing their skills, knowledge and understanding.
"There remain significant weaknesses in the leadership of change and improvement within the school.
"Staff need guidance and direction to help them achieve more positive impact for their pupils.
"As a result of the lack of pace and urgency in addressing our points for action, we are still not confident of the school's capacity for improvement."
It added: "Children are still not benefiting often enough from playing outdoors."
Moray Council yesterday stressed its commitment to helping the pupils at Mortlach meet national expectations.
And authority education chiefs say they are "confident" the school will be score better marks when it is next inspected.
Head of schools and curriculum development, Vivienne Cross, said: "We recognise that there remains significant improvements to be made and that considerable work will be necessary to achieve the desired outcomes.
"However, by adopting a positive approach we are confident that we will address the issues."
Inspectors made their third follow-up visit to the school late last year following an original inspection in 2013.
They plan to return again at some point during the 2017-18 session.
Head teacher Veronica Cunningham, who took up her post earlier this month, has vowed to drive forward improvements.