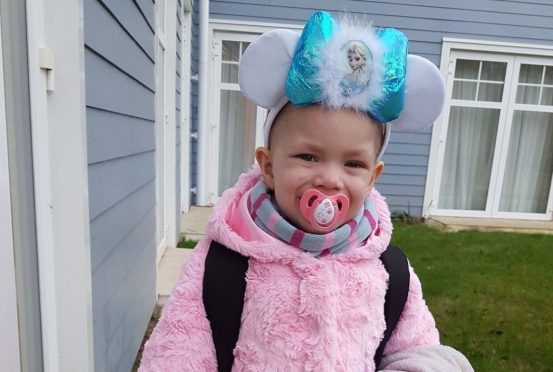 A Moray youngster, who is fighting a devastating cancer, has been inundated with messages of support from all over the world.
Touching images of written prayers in front of fluffy animals, cuddly toys and famous sights have been sent, via social media, to four-year-old Eileidh Paterson.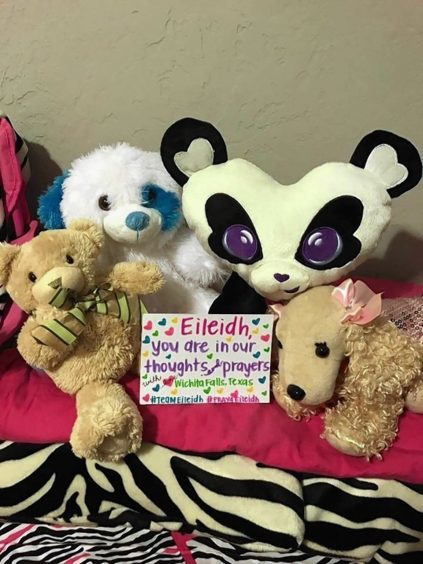 Well-wishers have asked for a "miracle" to save the bubbly Forres youngster after doctors told her family she may not have long to live.
Her mother, Gail, has refused to give up hope that Eileidh will win another battle with neuroblastoma, which she has been fighting for the last three years.
Yesterday, nearly 200 messages had been received after family friend Katie Mann, from Peterhead, issued an appeal.
One well-wisher from Indonesia wrote: "Eileidh, may the miracle you need be just around the corner. Our prayers for you are coming all the way from Bali."
Another stated: "Your family's love for you is so big it has made it to the sandy shores of Australia."
One included a drawing which was inspired by the four-year-old's favourite movie "Frozen". It declared: "Our prayers are coming all the way from Sweden….and we want to build a snowman with you."
The four-year-old's plight has previously attracted international support during a £100,000 appeal to raise funds for specialist treatment in America.
Eileidh and her family were at home in Forres last night after she completed her latest block of chemotherapy at the weekend.
Ms Paterson said her daughter was "doing well", despite having sore legs, but was hopeful the pain would not be as bad as previous bouts of treatment.
Eileidh's sister Cerys, 12, has been amazed to see people from as far afield as Australia, America and Japan send their love to the youngster.
And she said the positive messages had given the family a tremendous boost since they started flooding in.
Ms Paterson added: "I can't believe how many there have been. It's quite unbelievable how much love there is out there for Eileidh. It's so heart-warming.
"It's amazing to see there are so many people backing her. I've kept a box of things special to Eileidh. We're going to print them all off and keep them in there."