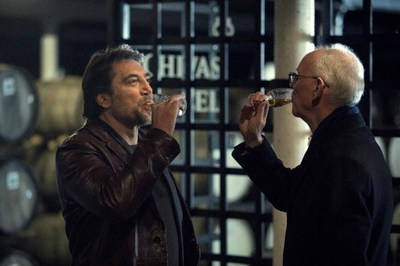 A Hollywood star who won an Oscar for his chilling portrayal of an assassin was all smiles when he visited Moray's "friendly town" to sample some of the region's prize whisky.
Javier Bardem received the Academy Award for best supporting actor in 2007 after his performance as ruthless hitman, Anton Chigurh, in the Coen Brothers' acclaimed No Country For Old Men.
And the red carpet was rolled out for the 48-year-old Spaniard when he visited Keith's Strathisla Distillery on Sunday.
Mr Bardem arranged the guided tour in his role as global ambassador for the plant's owners, Chivas Regal.
And he is believed to have a particular fondness for the whisky distilled at the 1786 building – which is the oldest of its kind in the region.
Chivas Regal master blender, Colin Scott, discussed with Mr Bardem the secrets of producing the single malt that goes into the firm's blends.
And director of blending, Sandy Hyslop, presented the actor with his own exclusive blend of the company's latest offering.
The celebrity visit was captured on film, and will be broadcast online later this year.
Mr Bardem gained further renown for playing the villain, Raoul Silva, in the James Bond movie Skyfall in 2012.
He was nominated as best supporting actor for the performance at the British Academy Film Awards that year.
And he will portray the main antagonist, Armando Salazar, in Pirates of the Caribbean: Dead Men Tell No Tales, later this year.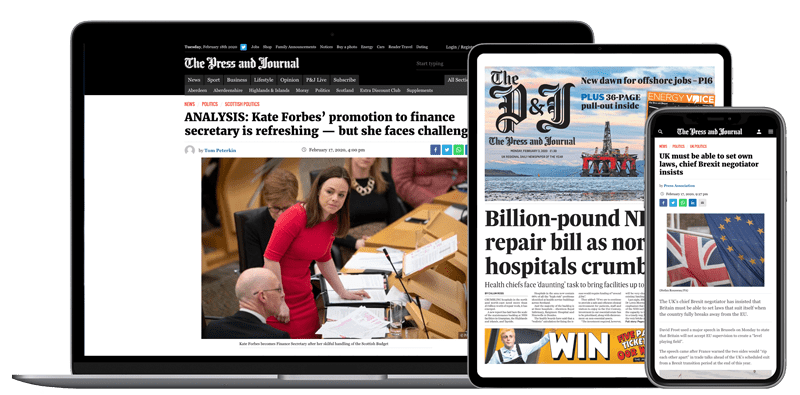 Help support quality local journalism … become a digital subscriber to The Press and Journal
For as little as £5.99 a month you can access all of our content, including Premium articles.
Subscribe