A seven-year-old boy has been knocked down and killed while playing – just over a year after the death of his baby sister.
Kieran McQuillan was hit by a van in Elgin on Friday, just six days after celebrating his seventh birthday with friends.
Floral tributes to "the sweetest little boy" quickly mounted near the scene, yards from a playpark where he is believed to have been riding his scooter.
An online funding page had last night already amassed about £4,000 towards its target of £6,000, to cover the cost of funeral arrangements.
And among social media tributes were some mourning the double tragedy to have struck his family in quick succession after the death of Calleigh, aged just six months, last year.
She was the daughter of his dad, Gavin McQuillan, who stays in Inverness.
Kieran's mum, Mary Johnston, lives in Elgin.
Neither were available for comment yesterday.
Over the weekend Mr McQuillan posted a picture of himself with Kieran on his Facebook page – prompting a flood of messages from wellwishers.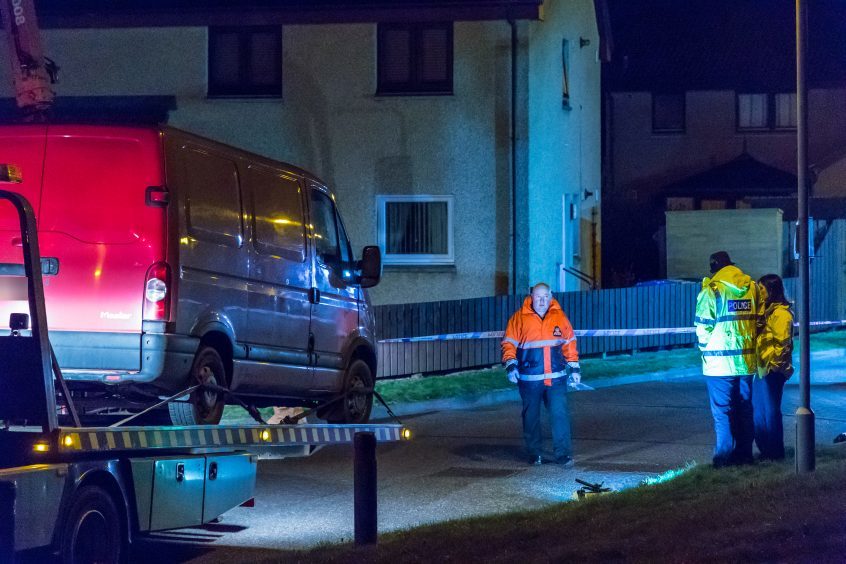 Last year he used the site to back a petition related to premature babies after the death of his daughter.
"We have also lost a baby, Calleigh Faith McQuillan born at 26+3 days weighing only 510grams, she fought for six months and passed away on 5th February 2016," he wrote.
The 46-year-old driver of the red Renault Master van involved in the incident – which happened at 5.30pm on Friday – was unhurt.
The vehicle was removed from the scene late on Friday night as police took it away for inspection.
Officers have asked for the public's assistance in piecing together the events surrounding the incident.
The funeral fundraiser was set up by Marrie Quinn, who described Kieran's mum as "my best friend since school".
Kieran was "a very clever boy" who was doing well at school," she wrote.
"This has been very tragic. He leaves behind the best mother in the world and his two beautiful younger sisters aged three and one, family and friends.
"This is absolutely the most terrible thing to have happened. I cringe having to create this page and ask for such support but it is genuinely required for such a loving mother who didn't deserve to be holding a funeral for such a young boy."
One bouquet tied to a lamppost near the scene bore the message: "Fly high, angel".
Another bunch of flowers was accompanied by a note referring to Kieran as "the best little cousin the world".
Some mourners had left teddy bears and candles dotted around the shrine flickered throughout yesterday.
Scores of people took to social media to express their condolences to Keiran's distraught parents.
Meggie Bradford described the youngster as "the sweetest, politest little boy I've ever had the pleasure of knowing".
The Moray Leisure Centre lifeguard who helped teach Kieran to swim, Dan Brettell, said he was "such a funny, happy and cheerful little boy".
Pauline McLaughlin added: "This is every parent's worst nightmare, my thoughts are with the family at this tragically sad time. May little Kieran rest in peace."
Irene Black said: "My heart goes out to his family as they have to come to terms with this second tragedy."
Road Policing Sergeant, Steve Manson, said: "Our thoughts continue to be with Kieran's family and friends at this time.
"The inquiry is at an early stage and I would ask for anyone who saw the red Renault Master or Kieran in the area prior to the collision to contact the police.
"Kieran, who has fair hair, was wearing a blue top, blue jeans and may have been riding a white scooter.
"Residents may see an increased police presence in the area while we continue our investigations into the collision."
Anyone with information is asked to call the police on 101.
Donations to the fundraising website can be made at www.justgiving.com/crowdfunding/marrie-quinn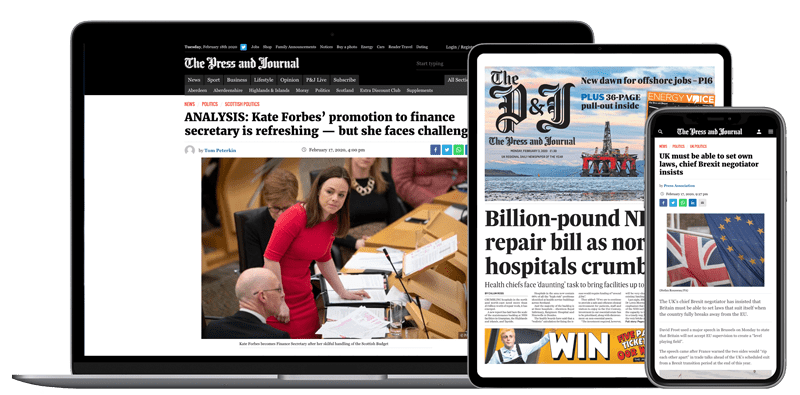 Help support quality local journalism … become a digital subscriber to The Press and Journal
For as little as £5.99 a month you can access all of our content, including Premium articles.
Subscribe