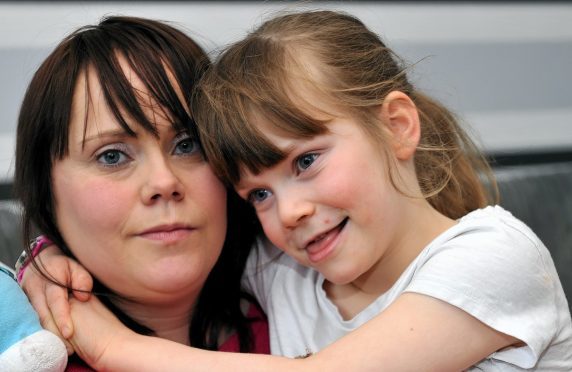 A trio of Moray mums who bonded over the challenges their children face have formed a new support group for parents.
Gillian Groves, Lorna Spink and Pauline McWalter have joined forces to fill a gap left when a local charity was faced with funding reductions.
They have now formed the Moray Parents and Carers Support Group to help people whose children have additional support needs (ASN).
The trio all have children with various disabilities, and say they understand the psychological strains that can cause.
They say they felt compelled to act after realising that there is "very little" emotional support available for parents prior to or following their children being diagnosed as having ASN.
Recent studies have found that about 3,000 children in Moray have some form of learning disability, which equates to more than a quarter of the region's pupil population.
The Quarriers charity previously offered "stay and play" sessions, where parents could offer each other comfort and advice but they came to an end last month after a budget cut.
Mrs Groves says that left a "gaping void" in the lives of some parents, which she and her cohorts are now eager to fill.
The Elgin mum added: "I've already had one parent come to me and say that she has no life at all now, as those sessions were the only way she could go out and meet other parents.
"She has recently been diagnosed with depression, and being able to get that social interaction back into her life would be amazing.
"That is just one example, and there are so many parents that we feel could benefit just by coming along and having a blether.
"Our aim, is to enhance the mental wellbeing of parents and carers, and help them to solve the problems they are faced with."
A study by the Contact a Family charity in 2011 found that households with disabled children were 72% more likely to experience mental ill-health, and 65% more likely to feel isolated within their communities.
The group meets twice a month, in Elgin and Forres, but aims to expand into other towns and villages.
There will be a drop-in session at Elgin's ex-serviceman's club next Thursday, May 11, between 10am and noon.
Parents can find out more information by e-mailing moraypcsg@gmail.com