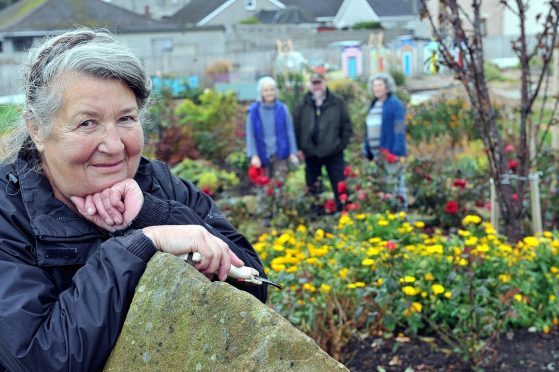 The sound of jazz music will fill the air as Moray villagers raise money to improve a blossoming beauty spot this evening.
The volunteers behind the Burghead Community Garden are looking to replenish their cash supply after recently installing an expensive children's play area.
The "Gig in the Garden" event will begin at 6pm tonight, and organisers have lined up treats for the taste buds as well as some swinging background music.
There will be a fish and chip van parked at the site for the event, serving up freshly battered delicacies.
And youngsters from Gordonstoun's jazz band will play publicly for the first time as attendees tuck into their suppers.
Burghead Amenities Association treasurer, Hilary Gloyer, explained that the event is the follow-up to a similar celebration last summer.
She said: "Last year, we held something like this to mark the occasion of putting £10,000 worth of new paving in place.
"This time, it is to help us progress with our never-ending list of planned improvements.
"We recently created a children's play area after receiving a £750 donation, which the kids are loving.
"But it cost more than we envisioned, because we had to buy special woodchips for £450 to go around it to make sure the area was safe."
Mrs Gloyer added that a committee member – who teaches music at Gordonstoun – arranged for the private school's budding jazz musicians to perform.
There will also be stalls and activities for children such as face painting.
In recent years, green-fingered volunteers have transformed acres of wasteland at the village's former railway station into the Burghead Community Garden.
Mrs Gloyers said the group would "never run out" of ideas on how to improve and enhance the site.